First rate service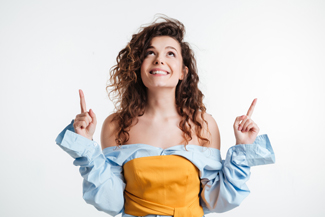 At Plowman & Partners, we are not happy until each of our patients are happy with the services we provide them. We are a private dentist in Marelybone who provides an entire range of procedures – both general and cosmetic – each of which is tailored around the wants and requirements that each of our patients seek from us.
We are a dentist in Marelybone who believes that everything we do ought to be done to the highest possible level of excellence and care, and this is reflected in the unique and individually bespoke approach that we take towards each case we are presented with.
Every set of teeth is different, and requires a unique solution to each problem. Adults who are looking into a provider of discreet dental orthodontic aligners in the Marylebone area, can rest assured that they will receive the best possible degree of care from us here at Plowman & Partners.
Cosmetic orthodontics
One of the most popular branches of service which we, as a dentist in Marylebone, offer our patients is our cosmetic dentistry procedures. These cover a whole range of cosmetic issues and concerns which patients commonly have, including teeth that are discoloured or yellow, chipped or crooked, or poorly aligned. We treat each case, here at Plowman & Partners, with the utmost discretion and respect, and ensure that patients are made fully aware of the numerous options available to them, prior to beginning any type of treatment.
One of our most popular cosmetic treatments in recent years, which continues to steadily rise in popularity, is cosmetic orthodontic aligners. These aim to correct misalignment and crowdedness within a patient's jaw. The main difference from discreet orthodontics such as Invisalign, from conventional orthodontics is that the cosmetic alternative is usually designed to be far less visible than traditional, fused braces.
What is Invisalign?
The Invisalign retainer method is a cosmetic alternative to more traditional braces and means of correcting crooked teeth. Rather than operate through fused brackets being attached to a patient's teeth and connected via a metal wire, the Invisalign system consists entirely of a removable dental retainer. This retainer uses built-in pressure points inside its structure to apply pressure to the specific teeth which are required to be moved.
Each instance of this method of cosmetic dentistry is entirely unique, as each Invisalign retainer is formed from an impression of each patient's tooth shape. In doing so, the retainers fit perfectly over the patient's teeth, as the materials used are both transparent and wafer-thin. When it is worn it almost completely disappears from view.
Another massive attraction to the Invisalign method – particularly for teenagers and young professionals, is the removable nature of the system. Conventional orthodontic braces typically have to be fused to the patient's teeth for the entirety of their treatment. Invisalign retainer however, can be taken out of the patient's mouths whenever they wish. The freedom to tailor when patients carry out treatment around their own schedules is something that has enticed many patients to seek Invisalign.