Care with a smile
At Plowman & Partners, our dentist in Marylebone recognises that we are living through uncertain and often stressful times and that these times of stress can potentially take a toll on certain aspects of our health, such as our oral wellbeing. It is important to know that in our 98 years of service to the Marylebone community we have been by our patient's side every step of the way – through good times and bad – and that this has not changed one iota. If you feel there is a chance that you have somewhat neglected your dental habits during the last month, you should contact our dentist in Marylebone to see if our hygienist services could get your smile back to full health.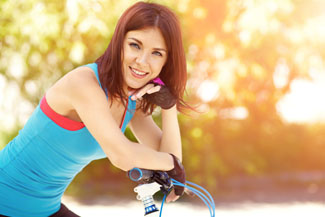 What is a dental hygienist?
Our dental hygienists here at Plowman & Partners are fast becoming one of the most popular services which we provide here at our dentist in Marleybone. The principal duty of a dental hygienist is to make sure that your teeth and gums are as healthy as they ought to be, rather than addressing a cosmetic problem. Whilst cosmetic dentistry treatments are still widely popular, our dental hygienist has unsurprisingly risen in popularity over recent months because of their ability to restore a patient's teeth to full health at a time where it is most important. Recognising the tell-tale signs of gum disease is another principal job which our dental hygienist carries out on a regular basis. Gum disease, or periodontal disease, is one of the most common causes of adult tooth loss and can also be the cause of several health issues throughout the body if treatment is not provided quickly. Luckily, our dental hygienists are well trained in spotting any onset indicators that gum disease is in development, and will make sure that the appropriate treatment is then sought out.
Scale & polish service
Another one of the principal duties that our dental hygienist regularly uses to keep all of our patient's teeth at top health is a professional cleaning service called a 'scale and polish'. This is a process which involves using an endodontic file to clean away any buildups or pockets of bacteria and plaque which might have formed between teeth and elsewhere in the patient's mouth. Removing this plaque makes sure that a patient's gums and teeth are at full health and that any risk of gum diseases is halted in their steps. A scale and polish is a two-step procedure which initially involves removing all plaque and tartar from between the patient's teeth, before polishing their enamel until it is visibly fresher and shinier looking. The results of a scale and polish service are often visibly similar to cosmetic teeth whitening in their perceived effect on a patient's appearance as any marks, stains and tartar are also removed during the two-step process. Anyone who is looking to fully restore their oral health should book a consultation with us here at Plowman & Partners whenever they can and let us clear away any plaque from their teeth and leave them with a visibly whiter, healthier smile.