If you're looking to call a dentist in Marylebone your own look no further than Plowman & Partners. Our dental practice is situated in Queen Anne Street and was first established in 1922. Over nine decades have passed since then and today we still continue to serve the community and have our highly skilled team on hand to offer dental assistance to all our patients.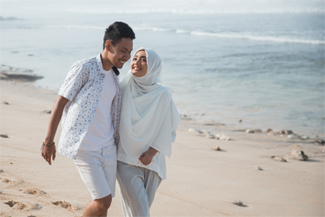 We are conveniently located in the heart of London
Our modern practice rooms are situated in the heart of the city and are just a stone's throw away from Harley Street and Wimpole Street in London. It is easily accessible through a variety of transport links so you can catch the tube in your lunch break or pay us a visit by car with adequate parking available nearby.
Our modern rooms have been fully refurbished and updated and look forward to welcoming you to our practice if you're an existing patient or if you're new to the area and would like to sign up with us.
Visit our dental practice for a smile transformation
If you're looking to find a dentist in Marylebone for a simple check-up visit or for something more involved such as a smile makeover, you will be pleased to discover we offer dental implants as well as veneers and cosmetic fillings.
In addition to those treatment plans, we are passionate about preventive dentistry as we believe early detection of any dental issues is key in maintaining optimal levels of health.
We recommend general check-ups with our dentist in Marylebone
Did you know that it's recommended that you visit your local dentist at least twice a year as an adult patient and once a year for teens or younger children? This way your dentist can assess your teeth and gums and assist with cleaning as well as determine if there are any dental issues that may require treatment.
We want you and your loved ones to have a healthy smile and we look forward to being on hand to assist you with any treatment you may need.
At Plowman & Partners we offer dental implants as well as crowns and bridges
If you find difficulty in eating and chewing certain foods with your dentures or have missing teeth, dental implants may be an ideal solution for you. They function in a similar way to your natural teeth and can even be coloured to the same shade as your teeth for a discrete finishing touch.
Our dental practitioner will create a bespoke implant that is shaped to fit your teeth so that it appears as natural as possible. As it is custom-made it also adds to the level of comfort and patients no longer have to worry about the risk of experiencing any pain or discomfort.
Are you considering having dental implant surgery? We are delighted to be able to offer this service at Plowman & Partners to our patients. Patients can look forward to enjoying an improved quality of life and the best news is that the results are long-lasting. Our dental implants are exceptionally durable and can last for many years with the right care and maintenance.