Contrary to popular belief, tooth loss is not a natural part of the ageing process. Adult teeth have been designed to last for the rest of our lives and even people who live until 100 can have their natural teeth if they take care of them properly.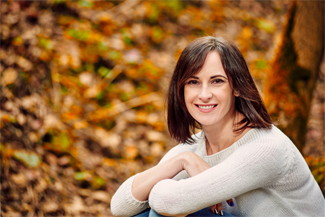 Good dental hygiene practices
This means maintaining excellent dental hygiene practices. You need to brush your teeth at least twice a day, floss between your teeth twice a day, use a good mouthwash to rinse your mouth, and maintain a healthy diet and healthy lifestyle at the same time. Alongside excellent dental hygiene practices, you need to visit our dentist in Marylebone at least once every six months and have your teeth professionally cleaned by our hygienist at the same time, so that your teeth are healthy and strong, free from decay and disease. In this way you can also maintain a beautiful and confident smile, fresh breath and good overall wellbeing.
Importance of visiting the dentist
If you avoid our dentist in Marylebone then this is where problems begin. Many dental health complications are asymptomatic to begin with, therefore, you may not notice that something is wrong with your teeth or gums until significant damage has been done. If you visit our dentist in Marylebone on a regular basis then we will be able to detect any warning signs early on and we will be able to correct these issues quickly and effectively. For example the early signs of tooth decay and gum disease can be reversed by undergoing a professional clean with our hygienist and maintaining excellent dental hygiene at home. If those same issues are left untreated you will begin to suffer from a range of uncomfortable and embarrassing symptoms including toothache, sensitivity and bad breath. By this time the issues will have become slightly more complex and will require dental treatment, however, they can still be corrected. If you continue to avoid our dentist then this can cause irreversible damage and  you may end up losing your teeth. Either they will fall out of their own accord or you may have to undergo tooth extraction.
Dental treatments
Here at Plowman & Partners we offer a full range of dental treatments and procedures. If we detect early warning signs then we can provide preventive dental care. Our hygienist will clean your teeth, remove harmful plaque and tartar, and advise you on how to look after your teeth more efficiently. If you have been affected by tooth decay or gum disease then we are able to offer both endodontic treatment and periodontal treatment. Endodontics include root canal treatment for tooth decay, whilst periodontics deal with gum disease and periodontal disease.
If it is too late and we are unable to save your teeth you can speak to us at Plowman & Partners and find out about replacing your missing teeth. We have different methods of replacing missing teeth and together we can decide which is the best treatment option for you according to your dental requirements and your personal preferences. We can offer bridges, crowns and dental implants to meet all your dental needs.
Speak to us today and find out more about maintaining healthy teeth and gums, to enjoy a beautiful, full set of teeth for the rest of your life.