You may think you know all about the treatments and services that are available at our local dental practice, but there is a chance that there are some treatments being provided that you have not thought about. When many people think about the treatments they would expect to see available, they think about fillings, extractions and root canals, most people are not aware of the fact that the modern dental practice may be providing so much more.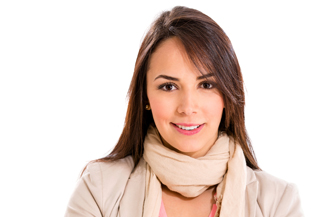 In recent years many dental practices have looked for new ways to meet the needs and demands of their patients, along with allowing them to receive the treatments they are looking for in a safe environment. If you are someone who is looking for a treatment of a cosmetic nature then you may want to consider the services of our dental practice, as we are now offering injectable cosmetic treatments, otherwise referred to as facial aesthetics.
At Plowman & Partners, dentist in Marylebone, we are pleased to offer our patients the opportunity to receive the injectable cosmetic treatments they desire in a clean and safe environment, that is staffed by fully trained professionals.
Injectable cosmetic treatments
You may feel that as you grow older the looks of your youth have started to fade and your face is starting to show signs of the ageing process in the form of wrinkles, lines, and crow's feet around the eyes. You may decide that you wish to access some medically based treatment as a way to remove any unwanted signs of age, in the form of a facial aesthetic or injectable cosmetic treatment.
This is a group of treatments that includes dermal fillers and Botox injections; the use of both of them has grown in popularity due to the fact they have gained a reputation for being reliable treatments.
As a dentist in Marylebone, we feel it is important to ask our patients only to undergo these types of treatments in a clean clinical environment that is staffed with fully trained medical professionals. This will mean that if anything should go wrong with your treatment you are surrounded by staff who are trained to deal with any situation, as well as being accountable to bodies such as the General Dental Council.
Safety is so important
You may find it strange to consider going to our dental professionals to receive
an injectable cosmetic treatment until you consider their many years of rigorous training. During their years of training, our dentists spend endless hours learning how to administer injections into the delicate areas of a patient's face, without harming any of the tiny muscles that are to be found under the skin. This makes deciding to visit a dentist in Marylebone to receive your injectable cosmetic treatment a sensible and safe choice for you to make.
The final point we would make to you is that we are well aware that one of the barriers people have when it comes to receiving any cosmetic treatment is the fear of what others may think. If by receiving an injectable cosmetic treatment you feel more confident about yourself then this should be seen as a positive thing.
If you are interested in pursuing further facts on facial aesthetics, we would be happy to answer any questions you may have and to share our expertise with you.