Do you think it's time for a visit to our dentist in Marylebone? It is less common knowledge that our dentist doesn't only offer check-ups and regular procedures for removing teeth and helping with pain, but this is the case. Of course, we're very proud of our treatments and procedures in place to take care of your teeth and mouth, but we do offer a lot more than meets the eye! So whether you're suffering from general toothache or require something from our cosmetic dentistry shelf, you're in the right place.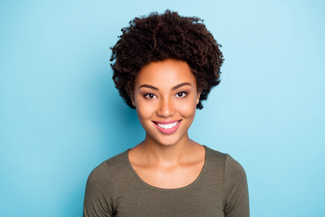 Here at Plowman & Partners, we have answers for all of your questions. It is important to us that from the second you enter our practice, you feel safe, listened to and cared for. Our priority is making sure that your treatment plan is unique to your problems and addresses every concern that you might have.
Below, our dentist in Marylebone will talk you through 5 of our most popular treatments.
Hygiene
The most common reason to visit our dentist in Marylebone is for your dental and oral hygiene! It is important to stay on top of your check-ups so that we can keep an eye on your teeth and their progression. Dental problems are much easier to treat when they are caught earlier! We are also able to help with bad breath and teeth sensitivity. Sensitive teeth are often caused by the erosion of the protective layer of the tooth, leaving the nerve much more open to the world. In most cases, we will advise desensitising toothpaste and fluoride gel to help you cope with the symptoms. If they are severe, however, visiting our practice will have the most benefits!
Implants
If you've lost one of your teeth, or maybe multiple teeth, you might have problems with your confidence. Losing teeth happens over time and for a variety of reasons, but it can also have a big impact on your life and how self-conscious you feel. We offer dental implants that can be screwed into your jaw, replacing the root and offering lengthy benefits. For example, your artificial teeth are designed to look and act as if they're real, meaning nobody will know if you don't want them to! This also means that you don't have to make any huge changes to your lifestyle.
Teeth whitening
When we eat dark foods or drink a lot of coffee, it is normal that our teeth may begin to stain. This can also be caused by old age and smoking. With the choice of our home teeth-whitening kits, getting the bright, white smile you desire has never been easier.
Veneers
If you're unhappy with the way the front of your teeth look and are at a loss for how to improve your self-confidence and appearance, veneers are the way to go. Porcelain or composite bondings allow you to mask any damage with ease.
Orthodontics
If you've always had misaligned teeth, your average dental and oral care are most likely not enough to straighten them out! With the use of braces or invisible trays, you now have the option to move your teeth into the place you desire. We have a variety of different options when it comes to orthodontics and we can't wait to provide you with the best course of action!