When you are unhappy with how your smile looks, it can affect your overall mood and confidence. We offer a range of cosmetic treatments here at our practice in Marylebone to anyone who wants to improve the look of their smile. Our dentist in Marylebone will determine which treatment is proper for you, as well as take great care of you and always put your needs first.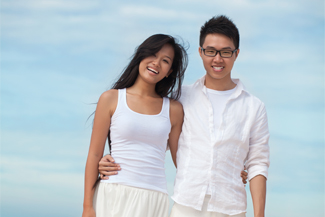 Teeth whitening
The first cosmetic treatment that we can provide here at Plowman & Partners is teeth whitening. This treatment is great for those who are happy with the shape and positioning of their teeth but just want to brighten the colour by a few shades.
We offer two different methods of teeth whitening; the first one is an at-home whitening kit, which will allow you to brighten your teeth yourself within the comfort of your own home. Included in this kit will be a custom-made whitening tray and whitening gel. The process is very simple; all you need to do is put some whitening gel in the tray and wear it for a few hours or overnight while you sleep. Our patients have typically started seeing results within 2 weeks of undergoing the treatment. Some of our busier patients have really benefited from using the at-home whitening kit since not many dental appointments are required.
Our other teeth whitening option is the treatment that our dentist in Marylebone will do at our clinic. This involves using a stronger whitening gel than the one used in the at-home kit and activating it with a strong beam of light. In this way, you should see results within 2 or 3 whitening sessions.
Veneers
The next cosmetic treatment that we offer at Plowman & Partners is veneers. Veneers are used when a patient approaches us wanting to get their dental imperfections covered up. A veneer is a tooth-shaped piece of porcelain that we attach to the front of the tooth to cover imperfections such as chips, discolouration or minor misalignment. Your veneers will be custom-made and will blend in with your other teeth, which means other people wouldn't even notice that you have veneers. The number of veneers you get is up to you, you can either have a singular one or a whole new set of teeth. We will tailor the treatment to you and ensure that you are happy with the results.
Cosmetic fillings
The final cosmetic treatment that our dentist in Marylebone can provide is cosmetic fillings. You will usually need a filling if you have undergone root canal treatment or had a cavity or tooth fracture. Metal-coloured fillings are widely used for this, but they stand out quite a bit from the rest of your teeth due to their darker colour. If you want a filling that looks more natural, then cosmetic fillings would be the treatment for you. Instead of a darker, more metallic appearance, cosmetic fillings are tooth-coloured or white, which really helps when you want to maintain a natural appearance.