Many people look at their smile in the mirror and are unimpressed by what they see. There are many flaws in the smile that people can be unhappy about and want to change. This could be an annoyance such as yellowing teeth or something as dramatic as a missing tooth. Many people want to transform their smile and have it looking as perfect as possible. With the right kind of help from the right sort of dentist, this can be achievable. If you are looking for a dentist in Marylebone then you have come to the right place. Here at Plowman and Partners, we take pride in our high levels of customer service. We want to make sure that patients like you, get the best treatment when it comes to enhancing your smile. We take the time to get to know each patient that walks through our doors so we can help in the most efficient way possible. We will now take you through the treatments we offer to our patients, before finishing on what you should do next to secure the treatment that you require.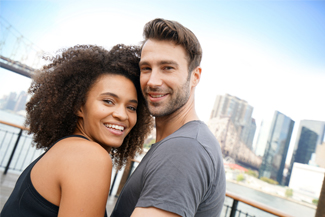 What treatments do you recommend?
We have a lot of different treatments that we can offer to our patients. We encourage you to work with a dentist in Marylebone to determine which treatment would be best for you. If you wish your teeth were whiter we recommend accessing our whitening treatment. If a patient has lost a single, a couple of or indeed an entire set of teeth, then we can offer them dental implants to complete their smile again. Other forms of cosmetic dentistry are available to allow you to look your best. We can fit crowns, bridges and veneers. Periodontal treatment, such as treatments for gum disease, is available alongside specific treatments such as root canals. To find out more about these treatments as well as information about the others that we offer, you can have a look at the treatment page on our website. We encourage you to read on to the next section to see what you should do next.
What should I do next?
If you think that Plowman and Partners could be the dentist in Marylebone for you, then you should consider getting in touch with us here at our warm and welcoming practice. We encourage you to get in contact with us to set up a consultation. In your consultation, we can assess your smile and determine what treatment would be the best option to get you closer to your smile goals. In the meantime, you could have a look at our website to learn more about us as a practice. We would be excited to have you on board and be in a position to help you get the services and dental care that you need. We believe that everyone deserves the opportunity to create their ideal smile, this could be as simple as a tooth whitening treatment or a more intense cosmetic procedure. We are here to support you. Please do not hesitate to get in contact with a member of our friendly team.