At our clinic in London, we like to ensure that our patients receive a wide variety of dental treatments. Choosing the right orthodontic or cosmetic treatment can be tough, which is why we aim to educate our patients on the treatment option that best suits them, and their individual dental needs. Our clinic offers an array of general, restorative, and cosmetic dentistry options.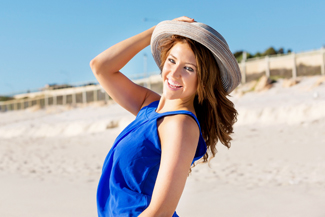 Crowns and bridges at the dentist in Marylebone
Crowns and bridges are used to replace one (or even several teeth) within the mouth. Our full range of crown and bridgework includes the use of dental implants, ensuring maximum stabilisation within the mouth. Individuals may require a single tooth replacement, or a full mouth restoration, both methods are implemented by one of our dental implant specialists.
Do you offer cosmetic dentistry at your clinic in Marylebone?
Yes! Our clinic does not only offer general, and restorative dentistry, but also cosmetic dental options. Our dentist in Marylebone offers our patients a wide array of cosmetic options, such as teeth whitening, veneers, and discreet white fillings.
Tooth whitening we offer our patients
Tooth whitening has risen in popularity dramatically in recent years, due to the rise in 'at home' whitening treatments. Tooth whitening uses strong chemicals (such as bleach), which is why it needs to be done to a high professional dental standard. We understand that tooth whitening can cause sensitivity, which is why we offer both a safe 'at home' and 'in surgery' option for our patients.
What are veneers, and why may these be a suitable cosmetic option for me?
Dental veneers (also commonly referred to as porcelain veneers) are essentially wafer thin caps that are adhered to the surface of the teeth. Both composite and porcelain veneers are glued to the surface of the teeth using a special dental glue, whilst causing minimal damage to the natural teeth. Veneers can be used to restore damaged or stained teeth within the mouth, therefore increasing an individual's aesthetic appearance, and increasing self- confidence.
Do you offer more subtle fillings?
Yes! Traditional metal amalgam fillings can be considered as unsightly, patients may therefore wish for a more subtle alternative. White fillings are virtually invisible in the mouth, and have the positive aspect of a zero per cent mercury content within the materials used.
How much do your dental treatments cost?
At our dental clinic in London, we inform our patients that each dental treatment pricing differs greatly depending on the severity of the case, as well as the dental clinic they choose for their treatment. During an initial consultation, we will provide a detailed dental payment plan for our patients, depending on their dental situation, so they are always aware of the potential costs.
Spread the costs
At our clinic we understand that our patients may prefer to pay for their dental treatments in instalments. Instalments are available to our private patients, and can involve a payment plan over a period of one year, to reduce the financial burden that more complex dental work can entail.