At Plowman and Partners' dental practice we know that gaining a rapport with our patients is of the utmost importance and if we were to provide only basic general dental care and outsource other treatments we would not be providing you, our patient, with the best service we can offer. Therefore each member of our dental team has undergone further training to ensure that we are able to provide you with a number of treatment options and make certain you know the team and feel comfortable with your dentist in Marylebone.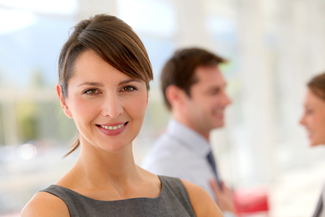 Whilst our practice has the facilities to offer a variety of treatments, we at Plowman and Partners understand that this is not always possible for every practice. We therefore accept dental referrals and have an excellent reputation within the field of dentistry. Each of our highly qualified partners are recognised by the General Dental Council as specialists and this fact enables us to provide an excellent in-house referral service as a dentist in Marylebone. This allows swift, secure referrals to occur keeping you, the patient, feeling as comfortable with the process as possible.
How does a referral work?
Working with other dentists and their patients requires a strong ethical approach, as personal data will need to be shared between the practices. Therefore we ensure that our practice's GDPR procedures are of the highest standards. All clinical notes, radiographs and any other relevant information will always be transferred to your own dental practice, as we at Plowman and Partners are merely providing you with a service which is not available at your own individual practice. We are not taking over your future dental care, just lending our services out to you on a temporary basis. This does not mean that we will not accept you as a patient at our dental practice, if you wanted to transfer over to us, a discussion would need to occur with your regular dental team first, as we follow a strong ethical approach to all referrals.
Sometimes unexpected complications may appear upon seeing your diagnostic tests, therefore all possible options will be discussed with your regular dentist to begin with, as it may be that they are capable of carrying out the treatment. If this is not the case then we will happily provide the required service and can also accommodate your regular dentist should they wish to attend the appointment with you, their patient.
What are the fees for treatments?
Our dentist in Marylebone understands that the cost of treatments can be at the forefront of our patients' minds when deciding whether to go ahead. As each case is treated individually all our fees are presented as a rough guide only. We are also very aware that upfront payments are not always feasible and therefore offer a payment plan where the treatments can be paid in instalments throughout the treatment process. Please feel free to discuss this with our team so that we can work on providing you with all the possible options.