It is easy to choose our dentist in Marylebone as your go-to dental health provider. Whether you want to correct your bite, whiten your teeth or save a tooth, Plowman & Partners has the reliable services of a dentist in Marylebone that you need. Many patients only think of visiting a dental clinic in times of a dental emergency, but the routine dental care offered by a dentist in Marylebone does so much more than relieve you of the sensitivity, pain and discomfort experienced due to decayed teeth or gum infections – regular professional dental check-ups safeguard oral health and ensure that a patient keeps their aesthetically pleasing smile for life.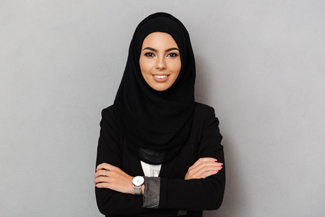 What can our dental practitioners do for you?
Carry out routine oral health checks
Our well-experienced dentists do more than check for cavities or identify red flags of gum disease. We have the necessary knowledge and skills to detect additional dental health concerns such as mouth cancer, mobile tooth movement, the need for orthodontic treatment and any other problem that may occur further down the line that would adversely impact oral health. Early intervention is critical to minimise the damage dental problems can cause if left untreated.
Provide comprehensive in-house dental care
Why go hunting for different dental practitioners for different dental problems when you can take care of all your dental needs at Plowman & Partners. Our team of well-abled dentists are suitably qualified to provide an array of dental treatments, from general dentistry to cosmetic dentistry.
Make dental visits convenient
Having one dental clinic provide a broad spectrum of dental care often goes unappreciated, so we would like patients to consider a few related facts. One, because all treatments and procedures are offered in-house, much time is saved as there is no need to build a patient history file all over again; all relevant information and patient dental records are kept at one clinic and can be quickly accessed. Secondly, by having built a solid relationship that was nurtured over the years, patients know they can trust the care they receive at the hands of our dental team.
Ensuring your smile stays bright and healthy
In a society that has become obsessed with the selfie, the pressure placed on smiles to be everlastingly bright and beautiful has never been more extreme. As anyone with a less-than-ideal smile looking into corrective or cosmetic treatment will know, fixing smiles is an investment that extends beyond the monetary kind, so looking after one's smile is a worthwhile objective. This is easy to do when you have the services of a friendly and caring dental practitioner to rely on.
At Plowman & Partners we are renowned for our modern approach to delivering caring and compassionate dental care. Our dental clinic is staffed by highly qualified dentists and support staff who are best placed to ensure patients receive efficacious treatment plans and that our processes are streamlined for efficiency. Our constant striving for excellence is evident in everything that we do, from communicating with our patients to the dentist-chair experience.