Thanks to improvements in the way we look after your teeth there are now a lot of high-tech methods at our disposal to help you try to improve your smile. One such technique that we highly recommend at Plowman & Partners is the use of clear braces.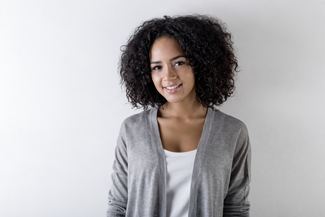 What are clear braces?
Although they may sound extremely technical, they are basically a small see-through brace that we fit to your mouth to help with crooked teeth. Then over time we swap them for one that fits a little differently around every 2 weeks and this should slowly realign your teeth to more aesthetically pleasing positions within your mouth.
The treatment process
Being fitted for one of these braces is a fairly simple and stress-free process. When you come in for your first appointment with a dentist in Marylebone, we will take a series of scans of your mouth. Then using these images, a 3D representation of your teeth will be created. Using this picture, we can manipulate misaligned teeth to show you what your smile will be like when we're finished.
From there a brace will be made that will fit your mouth with a gentle amount of force still being applied to your teeth. Then over time your brace will change and your teeth should slowly start to move into their new positions.
What are the benefits?
There are numerous positives to be gained from this treatment by your dentist in Marylebone.
As an example, because the brace is clear you will be able to feel less self-conscious about wearing orthodontic gear out in public. The apparatus is also easy to clean and maintain. We recommend you use a small amount of brace cleaning solution mixed with water that's then lightly scrubbed across the surface of the brace. You should clean it at least once every two days to remove bacterial build up and to help reduce staining of the brace.
The mouthpiece can also be removed if it's starting to become too uncomfortable, although you should only do this for short periods. The brace needs to be in your mouth for a minimum of 22 hours a day, if you take it out for too long you could potentially damage the realignment process.
There's also no leftover dental goop or gagging involved when you're fitted for the brace as the process just involves lasers or LEDs to map out your teeth.
Post appointment tips
After leaving your dentist in Marylebone there are a few things to keep in mind to make sure your realignment goes smoothly.
First, there is going to be some discomfort involved when wearing this apparatus as it is moving your teeth. Most patients have described feeling "pressure" in their mouth, but we recommend using over the counter pain relief to combat this whenever it gets too uncomfortable. And second, the treatment can take up to 12 months so you need to be patient and not remove the brace as it can impact your teeth's progress.