Seeing a dentist should not only be when a problem with your teeth arises. It is important to look after your teeth at all times to ensure that problems with your teeth do not occur prematurely. Having a good relationship with your dentist could mean that you build and maintain the smile you always wished that you had.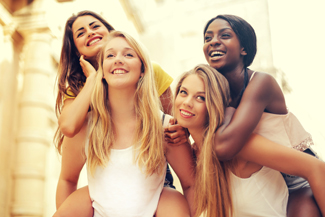 Maintaining a healthy mouth also promotes other health benefits. Gum disease has been linked to possible stroke, dementia, and heart disease. Other health benefits include a better course of digestion – this is because when your teeth are in their correct position, they can cut up food smaller and therefore be easily digested.
Why should I come to your practice?
If you are looking for a dentist in Marylebone, then you should consider Plowman & Partners. We are a caring practice that uses a modern approach to dentistry. We aim to care for all our patients and reassure them, especially those who are wary of dental treatment. We have a sympathetic team who are constantly up to date with new and innovative techniques. We aim to ensure that all our patients feel as relaxed and as comfortable as possible to allow the best level of care. We plan accordingly to fit the needs of each individual patient. We also take care of emergency appointments when they arise.
What treatments should I consider?
If you are considering a dentist in Marylebone then you would be opening up yourself to an array of different treatments. We offer a hygiene service that ensures that patients can maximize their oral health, as well as offering teeth whitening, which can make your mouth appear fresher. We also offer an array of different reconstructive treatments, including implants, veneers, crowns, and bridges. This allows our patients to replace lost or missing teeth.
Other treatments on offer include cosmetic dentistry and cosmetic filings. This allows our patients to sculpt the smile that they always wished that they had; a smile that can be also affected by the orthodontic treatments that we offer. Patients who wish their smile was straighter could use these treatments.
Periodontics, endodontics, and removable prosthodontics are also available. We aim to supply our patients with all of the treatment options that they may need. We want to work with you to ensure that your smile is the healthiest it can be, as you become happy with your smile again. Having a good relationship with your dentist will ensure that you and your smile are taken care of.
What should I do next?
If you are considering a dentist in Marylebone, then why not have a look at our website to learn more about our practice. On it you will find more information about each of the treatments that we offer. You will also find information about the dentists who you could work with. Why not get in contact with us here at Plowman & Partners and we can begin to work towards caring for and maintaining your smile. In the meantime, it becomes increasingly important to look after your oral hygiene, especially if you are considering dental treatment.