At our dental surgery in Marylebone we understand that finding the right dental clinic to cater for your unique dental case may require substantial deliberation. With this in mind therefore we strive to offer an impeccable standard of dentistry to every single one of our patients. In addition to our patient-centred dental approach (which ensures that you achieve the best possible results) we advocate tailor-made dental plans, which essentially means that we treat every dental case as completely unique!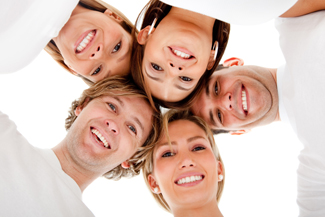 Get to know our dentist in Marylebone
Our dental clinic has provided an excellent standard of dental care since as early as 1922! Since our establishment on Queen Anne Street we have continued to provide an extensive range of high-quality dental treatments to patients within the local and surrounding areas.
A comfortable dental environment at our dentist in Marylebone
We understand that many individuals may consider their dental work as a substantial financial investment, which is why our highly skilled and friendly dental team attempt to make the entire experience as stress-free and therefore as comfortable as possible. Our dental surgery has recently undergone a full refurbishment in the heart of the medical district in London. Our grade ll listed building is now home to many dental specialists who deliver all of our treatments with the utmost level of both professionalism and care.
Meet the team
In addition to factors such as financial costs, their unique dental case, and geographical location (to name just a few common examples) many patients choose their dentist based on the dental team administering their chosen dental treatment. Every member of our experienced and friendly team have all completed the necessary educational and vocational training, which ensures they are fully qualified to give sound medical advice. Further to their knowledge, our dentists all hold a shared passion for the dentistry they provide. We believe this is extremely important and something we aim to stick by when delivering our treatments.
How to get in touch with our dental team
After having a look at our modern and easy to access dental website you may decide that our clinic is where you wish to receive your chosen dental treatment! If this is the case then you may be wondering how to get in touch with our fantastic dental team. Located on our home page we offer our patients an online 'request an appointment' form as well as our direct contact details, such as our email address and telephone number.
The treatments on offer at our dental clinic
At our surgery in Marylebone we not only offer an extensive range of general dental treatments but we also offer implant dentistry, including both crowns and bridges. In addition to our restorative dental care we also provide cosmetic dental treatments such as veneers, tooth whitening, and even cosmetic fillings (which are matched to the surrounding teeth!). If you are interested in our impressive range of cosmetic, general, or orthodontic treatments then why not get in touch with our clinic.