The best dental practitioners are distinguished by, not only delivering high-quality dental care, but also in the caring manner with which they treat their patients. Most patients know to look out for non-negotiable must-haves such as qualifications and experience when selecting a dentist in Marylebone, but equally important are other desirable qualities that contribute to exceptional patient care. Our dentist in Marylebone at Plowman & Partners' dental clinic knows that the pleasant experience our patients receive at our dental clinic will do much to encourage a lifelong trusted dentist/patient relationship, as well as motivate a patient to take a greater interest in looking after their dental health.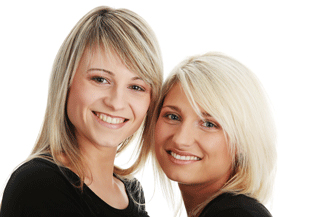 What should a patient expect from a dentist in Marylebone?
To be treated as an individual
At our dental clinic each patient who walks through our doors is treated in the context of their own unique needs. We accomplish this by first and foremost, listening to you – your needs, wants and concerns are all factored into the dental care you receive. If you suffer anxieties about a dental procedure or a particular treatment, please speak to us.
Expect to be educated about your oral health
Our dental practitioners care enough to educate patients about their oral health, because we know that next to professional clinical dental care are the at-home practices patients carry out themselves. To ensure our patients hear and understand what we say, our dental practitioners will endeavour to explain dental issues, treatment plans and procedures in simple terms and in a meaningful way.
Manage patient anxieties
We do this by not only taking care of your physical pain, but also by providing a welcoming and pleasant atmosphere to soothe away your unease and apprehensions.
A dental practitioner who looks to reducing the strain on your wallet
Does the dentist suggest ways to save you money or pressurise you into unnecessary cost-heavy treatments and procedures? A trustworthy dental practitioner will work towards getting you the dental care that you need and not impose complex treatment plans when a simple one would do. For example can a small crack in enamel be filled in instead of having a crown or veneer?
A modern approach to dentistry
A dental practitioner that keeps updated with trends and techniques that help in delivering superior-quality, reliable care and promote an efficient dental care process that saves patients time and money, is a good indicator of a modern approach to dentistry. An accurate diagnosis of a dental problem provides the framework upon which an efficacious treatment plan can be based, and more often than not, having the latest available dental tools, equipment and technology supports pinpointing the precise problem.
With the caring and compassionate approach of our sympathetic dentist in Marylebone at Plowman & Partners dental clinic, dedicated to serving the dental needs of our patients, seeking dental care can be relaxing and comfortable. Our exceptional service is made distinguishable by our offer of a seamless dental care experience; there is no need to refer elsewhere, and our focused attention on meeting and exceeding patient expectations.