At our dental surgery in Marylebone we play host to an extensive range of specialist dental healthcare professionals who all share the same passion for the dentistry they provide. In addition to our fantastic and highly skilled team we also boast a clean and modern dental environment that ensures our patients feel comfortable when receiving their dental treatment from us (especially those who experience anxiety).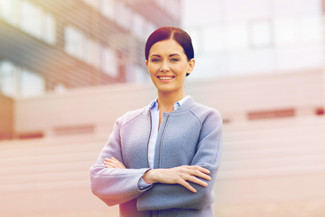 Get to know our dentist in Marylebone
Our dental surgery has been operating since as early as 1922! Since our early establishment we have continued to provide happy smiles within the local surrounding areas. Recently our clinic has undergone a full refurbishment. We believe this makes our premises even more inviting for our patients. Our grade ll listed building on Queen Anne Street is situated in the heart of the world's leading medical district in London!
The treatments on offer at our dentist in Marylebone
At our surgery in the heart of London we adopt a unique patient-centred approach. This essentially means that we create tailor-made dental plans for our patients' dental cases! In addition to our personal and friendly approach we also strive to offer a wide array of dental treatments. Be sure that our team can cater for all of our patients' dental needs.
More than just routine dentistry
Routine dentistry is undeniably important within the world of dental work; a few examples of our general dentistry consist of our dental hygiene appointments as well as our bi-annual dental check-ups. Aside from staying on top of our patients' oral health we also offer a wide range of orthodontic, restorative, and even cosmetic dental treatments.
Helping you regain confidence in your smile
Whether you're suffering from misaligned teeth, front protruding, or even yellowing teeth, our fantastic team of dental specialists are here to help you! We understand that dental imperfections can make you feel self-conscious and that's why our treatments aim to help you achieve your dream smile!
Improving the appearance of your smile
At our clinic we offer an extensive range of orthodontic treatments; one example of which are discrete braces. Within the field of dentistry, traditional or 'conventional' metal braces have proven effective for many years, however, our clinic is now answering the demand for subtle alternatives! Orthodontic braces are used to apply pressure onto the teeth (whether this be with clear aligners or metal wires) in order to encourage the teeth to move into a straighter position. In addition to straightening our patients' smiles we also offer cosmetic dental treatments which can help to improve their aesthetic appearance too!
What is cosmetic dentistry?
Cosmetic dental care essentially strives to improve the physical appearance of our patients' smiles through the use of a diverse range of treatments. Despite our clinic offering veneers, cosmetic fillings, and even crowns and bridges, arguably one of our more popular treatments is tooth whitening.
How does it work?
Tooth whitening within the modern field of dentistry now comes in a wide array of forms, but arguably the majority of these treatments use hydrogen peroxide. Hydrogen peroxide is a material used to bleach the surface of the teeth, which lifts stains and therefore leads to a whiter appearance!