The location of the dental practice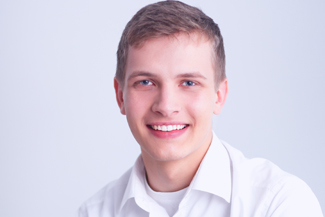 Plowman & Partners have been providing the highest standards of private dental care since 1922 when the practice was first established on Queen Anne Street. Residing in a comfortable, modernised, Grade II listed building, surrounded by leading medical companies, enables its patients to recognise the high standard of care they will receive. Each highly qualified partner is recognised as a specialist  within their field, which enables the practice to provide a unique in-house service to each patient. This means that whether providing a routine check-up appointment or a complex dental procedure Plowman & Partners are able to provide the highest quality service all within one dental practice. Continuingly striving to administer the best possible care and service to each patient.
The dental team
Whilst location is often one of the main contributing factors as to where a patient goes for their dental check-ups, treatments and procedures, another contributing factor is that of the dental team. This is apparent from the way the reception team approaches each conversation with patients through to how the dentist treats the patient.
Our dental team and dentist in Marylebone have a firm understanding of how important it is to provide excellent patient care before, during and after each appointment. Whether you are suffering from anxiety, new to the practice or are a regular patient, rest assured that each of our dental team has a sympathetic and understanding nature.
Do I need to visit a variety of dentists to receive different treatments?
Our practice prides itself on its level of expertise provided, as each member of the team has carried out additional postgraduate training in numerous dental fields to provide our patients with the best care possible. The practice is also recognised as specialists by the General Dental Council. Due to our broad knowledge of a variety of dental treatments and procedures, we are able to offer a multi-disciplinary approach to each of our patient's needs whilst maintaining a high standard of care. This means that your routine dental check-ups through to root canal treatments and various other treatments and procedures are covered by our practice. By providing a team that covers every part of maintaining a winning smile, we can ensure that our patients never feel uncertain about any part of their care and feel comfortable with each part of the process. This includes everything from booking an appointment, to discussing the treatments with the dental team, through to having the procedure carried out and the aftercare. At every stage of the process we pride ourselves on having the knowledge to support our patients and provide them with an unprecedented standard of care.
Dental referrals
Whilst our practice can offer the multidisciplinary approach to dental care, we understand that this is not possible for all practices. Therefore we accept dental referrals, but maintain a strong ethical approach with the referring practices as to how we deal with their patients. By working closely with the referring practice we can ensure that the regular dental practice is fully informed of every decision made and is even invited to attend each appointment with their patient.
Please note, we encourage all our patients to seek further information and advice from our dental team about any intended treatment.