Let's put a smile on your face
At Plowman & Partners, we have always been fully dedicated and committed to the safety and wellbeing of our patients. Following the most recent governmental precautionary and protective measures, our dentist in Marylebone has managed to provide those who need it with dental care – within an environment which carries health and safety to the highest possible standards.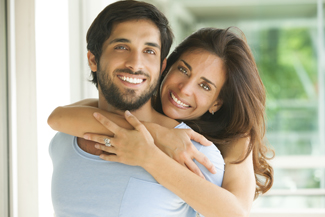 By keeping our service open during these troubling times, our practitioners can continue to do what they do best – putting smiles on people's faces – at a time when they are most needed.
The importance of dental hygiene
Since our dentist in Marylebone first opened its doors in 1922, our practice has always aimed to provide patients with the highest standards of private dental care.
It is our belief, here at Plowman & Partners, that education is one of the most effective ways of preventing our patients needing any unnecessary treatments, no matter what age they are. This is why we are a dentist in Marylebone who has a strict focus towards preserving our patients' oral health through the services of our hygienist.
What does a hygienist do?
Providing tips and useful advice about brushing techniques is just one aspect of the important role that our dental hygienist plays within our practice.
They also carry out thorough investigations and examinations of patients' teeth, to identify any signs of periodontal disease – or gum disease. If any indicators are present that a patient's gums or teeth are in poor health, then our hygienist will recommend to the patient's dentist in Marylebone the correct course of action to get their teeth back to full health.
Another aspect of our hygienist's role within Plowman & Partners is carrying out professional deep-cleaning of a patient's teeth. This is through a procedure which is known as a 'scale and polish' which has become increasingly popular over recent months, as it has a transformative effect on a patient's smile and leaves their teeth in full health – which has never seemed more important.
What is a 'scale and polish'?
A scale and polish procedure is a two-stage cleaning process which is regularly carried out by our hygienists here at Plowman & Partners. The first stage of the procedure is commonly known as the 'scrape' and involves our hygienist using an ultrasound scraper – amongst other tools – to remove any build-ups of tartar and plaque.
This is extremely helpful in preserving the health of your teeth, as if plaque develops in the hard-to-reach spaces between teeth then it can develop into gum disease.
After any hidden pockets and build-ups of plaque have been removed, then follows the second stage in the process. This is called the 'polish' and involves the dentist using a polishing tool to buffer away any excess plaque, tartar or staining. The results of this are often similar to cosmetic whitening – only it is not a purely cosmetic treatment.
Anyone who is looking to restore their teeth to full health should contact us here at Plowman & Partners, and let us see what we can do to help. We are living through troubling times, and it pays to remember to smile – and by visiting us here at Plowman & Partners we can make sure you do exactly that.