If you would like to sign up with a new dentist in Marylebone and receive the highest standard of dental care, visit our practice in the city centre.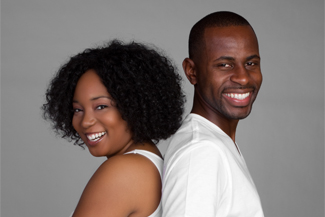 Here at Plowman & Partners we welcome new and existing patients to our dental practice as our dentist in Marylebone is on hand to assist.
Our modern dental practice can be found in Queen Anne Street and is situated near to  famous Harley Street in the city centre. We are conveniently located close to a range of transport links and offer on-street parking for patients who choose to drive to visit us.
We offer patients the ability to have a complete smile makeover
Do you feel self-conscious about the current appearance of your smile or the state of your teeth? Are you hoping to correct any misalignment or staining present on your teeth? Our dentist in Marylebone is here to help and offers patients the opportunity to undergo a smile makeover.
For some patients a dental transformation is not only great at changing the appearance of their teeth, but it is also beneficial to their overall health and wellbeing. Crooked teeth may impact your ability to chew and swallow food properly, which may negatively impact your digestion. This can lead to patients experiencing discomfort as well as several other symptoms which in turn may affect their health. Misaligned teeth may also impact your self-esteem and impact your ability to smile broadly. Here at Plowman & Partners we offer a variety of dental treatment plans and solutions to assist with teeth straightening and alignment so that you can enjoy healthy teeth and gums.
Visit us for general check-ups or specialised treatments
Our door is always open at our dental practice in London and we look forward to welcoming patients for everything from routine check-ups to more advanced dental solutions. We offer patients the opportunity to have professional teeth whitening, for those hoping to achieve a whiter smile. It's become extremely popular and will result in no downtime so patients can look forward to having minimal disruption to their day following the procedure.
Teeth whitening is an ideal way to target visible staining or discolouration on your teeth and helps to create a whiter smile with healthy-looking teeth and gums. The procedure itself is carried out in our dental practice by our dentist.
Other popular treatments include crowns, bridges and dental implant surgery
Did you know that in addition to offering patients the opportunity to have general appointments we also offer crowns, bridges, porcelain veneers, cosmetic fillings and dental implants as possible treatment options?
We also encourage patients to take advantage of preventive dentistry so that we may look after your oral health through routine appointments. This is a great way for our dentist to discover any signs of gum disease or infection so that it can be treated as early as possible.
A routine cleaning or even a simple check-up will assist with having great oral health care overall, so that your teeth, mouth and gums are all looked after.
If you would like to sign up as a new patient or are interested in finding out more about the dental treatments we have on offer, please feel free to contact us to book a consultation.