Here at Plowman & Partners our dentist in Marylebone can assist patients with everything from routine check-ups to intricate procedures in the comfort of our dental practice.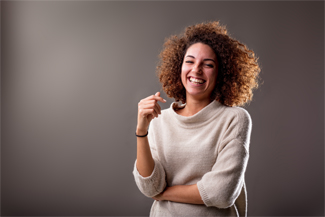 We care about the wellbeing of our patients and are delighted to be able to offer a variety of treatments so you can enjoy peace of mind knowing your oral healthcare needs will be met. We offer treatments and dental solutions in a variety of ways from routine cleaning to teeth whitening and even porcelain veneers.
Improve your smile with the help of our dentist in Marylebone
Are you new to London? Do you or a loved one need to find a dentist in Marylebone to call your own? If you answered in the affirmative then you're in luck, as our dental practice is conveniently located in the city centre and is open to both new and existing patients looking to book an appointment with us.
If you find yourself searching the internet hoping to find a new dentist, we welcome new faces and look forward to seeing how we can assist you and your family with all your oral healthcare needs.
Over and above general treatments we also offer specialised solutions such as dental implant surgery for patients, crowns and bridges and even cosmetic fillings. These kinds of fillings have become increasingly popular over the last few years thanks to their discreet appearance. The fillings can be colour matched to blend in with the shade of your teeth so that the result is barely visible and appears to be natural.
We believe in preventive dentistry here at Plowman & Partners
Our dental team is passionate about the power of preventive dentistry and the benefits it yields for patients. As a result, we highly recommend visiting our dentist for general check-ups at least once every 12 months for adult patients. For teenagers and younger patients we like to encourage parents to bring their children for a routine check-up once or twice a year.
Did you know that through preventive dentistry we are able to diagnose any infections or dental issues early on and thus prevent the symptoms or conditions from worsening? This way the effects of the infection remain contained and lose their ability to spread or cause additional discomfort or pain.
Visit us for a complete smile transformation
Would you like to experience first-hand the rewarding benefits of a complete smile transformation? If you find that you are embarrassed about the current state of your smile or that you are too shy to smile with pride, perhaps a smile transformation is an ideal solution for you.
Here at Plowman & Partners we believe that our patients should have the inner confidence to smile broadly and with pride. We can assist with making your smile goals come to life through an array of dental treatments we have on offer. Each patient will receive a customised plan suited to their unique goals and aspirations for their smile targeted at correcting their specific dental issues.
Our dental practice has served patients for close to ten decades and we look forward to continuing on with our legacy to serve the needs of future patients with quality dental solutions.