If you're hoping to find a new dentist in Marylebone look no further than our dental practice in central London. Here at Plowman & Partners you can enjoy the highest standards of dental care together with a variety of treatments to choose from to suit your individual needs and goals.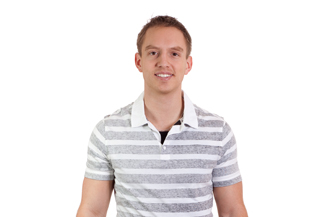 First established in 1922, Plowman & Partners have served the community offering quality dental care for several decades. We continue to do so now with the same level of pride and efficient service and look forward to welcoming you to our London practice.
We are conveniently located in Queen Anne Street, close to Harley and Wimpole Street in the city centre. Our dental practice can be accessed through a variety of transport links or for those patients who wish to drive we have on-street parking available nearby.
We are excited to reveal that our practice rooms have been fully refurbished to debut a modernised look and we look forward to welcoming both old and new faces to the practice for those looking to sign up with a dentist in Marylebone.
Enlist the help of our dental team for all your smile needs and more
Here at Plowman & Partners we offer patients the opportunity to have general check-ups and routine cleaning as well as specialised treatments and other dental solutions. From dental implant surgery to cosmetic fillings to porcelain veneers we offer patients an array of dental solutions to choose from.
Cosmetic fillings are fast growing in popularity due to their natural-looking results. Thanks to modern technology and the advancement of general dentistry, we can colour match the fillings to suit the shade of your natural teeth. This allows for the fillings to appear barely visible to the naked eye.
If you're looking to maintain good oral health standards overall we offer patients the opportunity to take advantage of preventive dentistry appointments where our dentist will perform a routine check-up. This is a great way to detect any possible signs of infection before it has the chance to develop and worsen over time. We believe that preventive methods are more effective than some treatment solutions and can result in maintaining the best level of oral health and wellbeing overall.
For adult patients we recommend visiting our dentist in Marylebone around once a year and for junior patients we advise between once to twice a year depending on the age of the child.
We offer patients the opportunity to have dental implants as well as crowns and bridges
For any patients that are experiencing loose or missing teeth, we recommend considering dental implants for an effective tooth replacement option. Not only are dental implants a great aesthetic looking option to replace missing teeth but they are highly durable. Patients who look after their implant may be able to enjoy it for numerous years without having to replace it. We also offer patients the option of considering a bridge or crown and encourage you to book an appointment with us so we can determine the most effective dental solution to suit your needs.