It's no secret that we all sometimes get nervous when visiting our dental practice for treatment. Here, at Plowman and Partners Private Dentistry, we try our best to be non-invasive with our treatments, and understand that many of our patients may suffer anxiety at the thought of someone poking around in their mouth. With that in mind, here's a few tips from us on how you can keep calm when you stop by our dentist in Marylebone.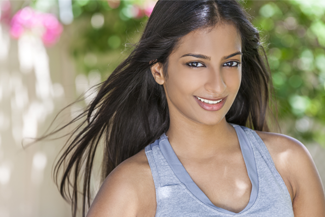 Listen to music
One of our first tips for staying calm, when visiting our dentist in Marylebone, is to just listen to some of your favourite tunes. Having that familiar thumping track in your ears can distract you and calm you down when things are getting a little too much.
Although we do recommend that you try to avoid any loud electronic music, dubstep or heavy metal, as the fast tempo of their beats can get your heart rate skyrocketing. Try swapping this for some gentle or classical music, the lower the tempo the more calming it will be.
Communicate with our team
Perhaps the most important tip that we can provide is about the importance of communicating with our team, especially if you find that you're struggling. Take a few minutes before your procedure to talk with our staff; not only will this help you feel more relaxed, but it gets everyone on the same page, to make the upcoming treatment experience a little smoother.
If your anxiety is getting the better of you, then a simple hand gesture will also suffice. The key is to be as communicative as you can; we can't read your mind, so you have to let us know.
At Plowman and Partners Private Dentistry, our team will work with you to go at a pace that suits you. After all, we want you to have a calm, quick and professional experience with us.
Bring in a soft plush
Although it may seem kind of strange to bring in a plush to the practice, having something familiar and fluffy from home is a great way to stay calm during your treatment. We're generally happy with anything you bring in, as long as it isn't too large or will get in the way of us doing our job efficiently.
Practice calming breathing techniques
One of the biggest side-effects of feeling anxious, is that your system becomes flushed with Adrenaline. That's why many nervous patients can experience shaking, sweating and a panicked feeling, because the Adrenal gland is working overtime to get you through a stressful situation.
To counteract this, we recommend you try meditative breathing techniques; these oversaturate your body with oxygen, which allows it to break down the Adrenaline much quicker. Just keep breathing slowly for a few minutes and you should eventually feel yourself start to calm back down.
So, if you're feeling nervous about that upcoming appointment, or are just looking for a few stress-busting tips, then try keeping a few of these helpful hints in mind to make your next visit to the practice a relaxing one. Hopefully, they should help it become a calm experience, that will leave you with a fantastic looking smile.