In our practice we have plenty of great treatments to offer, and each one can help you improve your smile in its own way. From gaps to cracks, or crooked teeth, we have a solution for a wide range of problems. One of our treatments that our dentist in Marylebone might recommend for patients with damaged or gap filled teeth is implants.
Here is a quick summary of what you can expect with this treatment.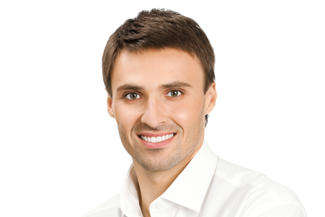 Brief summary
This treatment is fairly simple and involves the insertion of a prosthetic tooth; usually made of ceramics or porcelain, below your gum line and into your jawbone. We use a sterile Titanium screw to attach the new tooth, and then over time, the displaced bone should naturally heal back over the screw to provide a solid base for the implanted tooth.
Outline of treatment
Generally, this procedure tends to be pretty quick and our dentist in Marylebone will walk you through the process in an easy to understand manner during your initial consultation. Afterwards, an inspection and cleaning may be done of the area, followed by a quick casting and shade matching. This is done to allow us to craft a prosthetic that is going to seamlessly blend in with your surrounding teeth.
This information will then be used to create a new fake tooth, or teeth if it's a bridge implant, and we will insert it through a relatively fast minor surgery, using local anaesthetic to numb the area in order to provide minimal discomfort.
Afterwards you're free to go home, although you may want to have transport sorted first, as the anaesthetic will impair your ability to drive or safely ride public transport. So, ask someone to give you a lift or book a taxi.
At Plowman and Partners Private Dentistry, our team will perform your implantation in a quick, safe and professional manner to leave you with a smile you will love to show off.
Keeping your implant clean
After leaving the practice, it's important that you keep your implant clean, to allow for the healing process to progress uninterrupted, and to avoid infection like Peri Implant Mucositis. This is an inflammation of the implanted area and can lead to degradation of the bone if it's left untreated.
Generally, we recommend that you practice a normal brushing routine, but be careful with how hard you press the toothbrush. Too much pressure could dislodge the implant or impede your gums natural ability to heal. The same applies for floss; avoid pulling too deep on the floss and don't go too near your gum  line.
For mouthwash users, we advise that you avoid using it if you can, or try to use weaker strength brands, as the chemicals can irritate your gums.
Finally, your mouth is going to be a little sensitive for a while after the surgery, and you may feel some discomfort eating hot and cold meals. This will pass after it becomes fully healed, but you can use painkillers to help during this.
These are just a few of the interesting reasons our patients pop by for implants. If you're interested in seeing what they can do for you, then check in with our team on your next appointment.