At our dental clinic (which is situated in the heart of London's leading medical district in Marylebone!) we choose to adopt a caring, modern, and lastly compassionate approach to the dentistry we provide within the walls of our newly refurbished grade ll listed building on Queen Anne Street. At our practice in London we've been providing an impeccable level of care to all of our patients for over nine decades, which we believe is a credit to our fantastic team of dental specialists.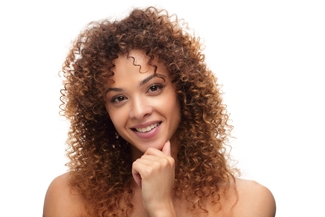 Meet the team at our dentist in Marylebone
Every member of our team has been recognised as specialists by the General Dental Council within their own right, which ensures our patients are receiving the very best standard of dental care, every time. In regards to our approach, we choose to make our patients feel as comfortable as possible within the walls of our dentist in Marylebone whilst ensuring all of their general routine dental needs are met; we simultaneously reach their more aesthetic dental goals by offering a multitude of treatments at our practice.
The treatments on offer at our dentist in Marylebone
At our clinic in London we not only choose to embrace a high quality of dental care within the walls of our surgery, however we also choose to embrace variety in regards to the treatments we provide to both our new, and our long-standing loyal patients.
What makes our dental services unique
Finding the right dental clinic for your individual needs can be tough, which is why we strive to stand out from the rest! Every member of our fantastic dental team all share the same passion for the dentistry they provide. Every one of our dental specialists has individually undertaken additional postgraduate training within their chosen dental fields, which therefore allows our highly qualified dental team to take care of all of our patients individually!
Placing an emphasis on dental hygiene
Despite offering an extensive array of cosmetic, orthodontic, restorative, and even implant dentistry (also commonly referred to as dental implants), our team chooses to place emphasis on preventive dental care, which always starts at the root of dental hygiene! Every member of our team firmly believes in the principle that prevention is always better than the cure which is why we strive to prevent these issues from occurring in the first place. This leads to our belief that oral hygiene is the most effective way to maintain a healthy mouth for our patients!
Are you looking to improve the aesthetic appearance of your smile?
Despite offering an extensive range of standard routine dentistry our dental specialists also choose to embrace the latest advancements within dental technology! Just one example of our more complex procedures is cosmetic dental care; when offering our patients cosmetic dental treatments we choose to embrace variety, just one example of which are our white fillings. White fillings have a vastly superior appearance when compared to traditional metal amalgam fillings (which have been deemed as less preferred, due to their mercury containing substance and their unsightly physical appearance).