How happy are you with your current smile? Do you have any imperfections you would like to correct? Or perhaps you have an important life event coming up and would like to make sure your teeth and smile look the best they can. If any of these scenarios apply to you, you may want to consider investing in cosmetic dental treatment. At our dental practice, our dentist in Marylebone will be able to provide you with all the necessary information relating to cosmetic dentistry and the dental treatments which we offer at our practice, to assist you on your journey to achieving a better smile.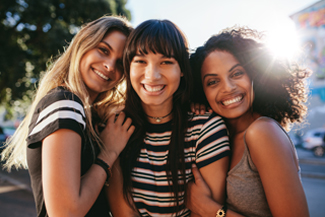 What is cosmetic dentistry?
The area of dentistry that focuses mainly on aesthetics, cosmetic dentistry, uses dental treatments to help individuals achieve a better looking smile by correcting imperfections such crooked or crowded teeth, a misaligned bite, a gap between teeth and even tooth discolouration.
Before starting any form of cosmetic dental treatment, we advise all our patients to have a consultation with our dentist in Marylebone, where they will be able to thoroughly examine your current dental situation and recommend the best dental treatment for you.
What we offer at our dental practice
Our team at Plowman & Partners understand how important having a great smile means to our patients, which is why we offer a variety of treatments in cosmetic dentistry. If you have noticed that your teeth are not as white as they once were and you are worried about the stains on them, you may want to consider teeth whitening.
Teeth whitening is an efficient and simple way to improve your smile and we offer two types of teeth whitening for our patients. The first option is to have teeth whitening performed at our practice by our dentist in Marylebone. If you have an important event such as a wedding, you may consider this option, as you will be able to achieve instant results. The second option for teeth whitening is to have a whitening kit for use at home. For this option, you will be provided with custom-made trays and whitening gel. You will be required to wear these trays (with the whitening gel) either overnight or for a few hours each day. The benefit of this treatment is that you do not have to visit the practice and you can decide how long you wish to wear the trays. It is important to note that results vary for each individual and this is all dependent on the type of staining or discolouration you may have.
If your concern is not about the whiteness of your teeth, but rather how straight your teeth are, you may want to consider orthodontic treatment.
An insight into orthodontics
Orthodontics is the area of dentistry that focuses on the straightening of a patient's teeth using braces. Over the years, more and more adult patients have been opting for orthodontic treatment to straighten their teeth and correct their bite, and due to advancements in dental technology, there are now more orthodontic treatment options for patients to choose from than ever before. We would be happy to discuss this area of dentistry with you if you feel this is something you wish to investigate.