Here at Plowman & Partners, we are proud to offer dental implants to those who are struggling with missing teeth. Missing teeth can make everyday tasks uncomfortable, such as eating, talking and brushing your teeth. Our dentist in Marylebone will do everything to help restore your smile with the use of dental implants and deliver the results you have been looking for.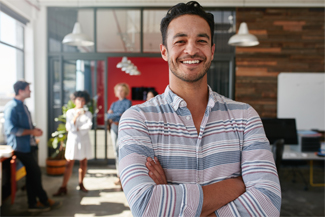 What is a dental implant?
A dental implant is a titanium dental appliance that can hold crowns, bridges and dentures in place. They are made up of two parts: the screw, which is inserted into the jawbone, and the abutment, which is placed on top to hold the crown/bridge/denture. Dental implants are becoming more popular in our practice due to their versatility; you can use them to replace either a single tooth or a whole set.
To be eligible for dental implants, you must have enough bone left in the desired area. This is because the dental implant will need something to fuse with in order to create a strong foundation for what is placed on top. If you don't have enough bone in the area, it could cause the implant to weaken a lot quicker than it should.
Our process
The consultation
When you come to Plowman & Partners for dental implants, the first thing that we will do is arrange a consultation with our dentist in Marylebone. This first step is vital since it allows us to fully examine your teeth and take scans such as x-rays to determine whether you are eligible. The scans we take will also be used to influence the creation of your crown/bridge/denture so that it is fully tailored to you and your needs. The consultation also gives us an opportunity to get to know you and answer any questions you may have about the process.
The procedure
After your consultation, the first thing we will do is invite you to the practice for your implants to be inserted; this can be done within one day, no matter how many implants you need. If you are just having a single tooth replaced, you will only need one implant, whereas if you are having multiple teeth or a whole set replaced, you will need several implants. When it comes to inserting the implants, the process is quite simple. We will open up the gum in the area to expose the bone and insert the implant. We will then close the area back up, and it will be left to heal for a few months, which gives the implant time to fuse to your bone.
After a few months, your implant should be fused to your bone, and this is when our dentist in Marylebone can invite you back to our practice for the final part of the process, which involves attaching your crown/bridge/denture. It is done in more or less the same way no matter which dental appliance you choose to have attached to the implant. We will open the area back up to expose the implant and then attach the abutment, which will hold your crown/bridge/denture.