For many patients choosing a new dental surgery to receive their chosen dental treatment can be a difficult task. Many attributes may affect an individual's choice (one example of which is a high standard of dental specialists, which could play a large role in their decision-making process.) With this in mind therefore at our Plowman & Partners dentist in Marylebone we strive to select an excellent team of highly skilled dental professionals who all share the same passion for the impeccable standard of dentistry they provide at our clinic.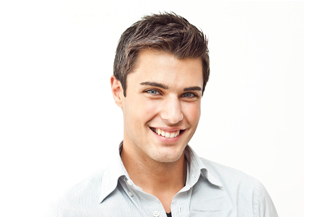 Did you know?
At our dentist in Marylebone, every member of our fantastic team has been recognised as a specialist within their chosen field by the General Dental Council. We believe this speaks volumes for the standard of dentistry we provide! Every member of our impressive dental team has completed the necessary postgraduate dental training which allows us to treat our patients to the highest possible standard. In addition to our high standard of dental training, we are also committed to keeping up to date with the latest advancements within dental technology. This allows our patients to achieve the best possible dental results whilst we embrace modern dental treatments.
A team of specialists to take care of your smile
In addition to our key dental specialists (such as Guy Robertson who specialises in restorative dental care, and Graham Bailey who specialises in Endodontics) we also play host to a varied team of key individuals at our Plowman and Partners practice. Our surgery is lucky enough to welcome dentists, dental nurses, a specialist hygienist, in addition to our welcoming receptionist team, and our practice manager!
The dental treatments available at our practice
At our surgery in Marylebone, we not only offer all of our patients an extensive range of orthodontic, restorative, and even cosmetic dental treatments but we also provide a wide variety of general dental procedures. Our dental team are all advocates for prevention, therefore believing that this is always better than the cure.
Staying on top of your oral health
Our bi-annual hygiene appointments (suggested by our dental healthcare professionals every six months) can help to reduce tartar on the surface of the teeth, in turn preventing the onset of oral diseases and infections (such as gum disease to name just one common example). Many patients may refrain from visiting their local clinic regularly. However, maintaining a high standard of dental hygiene can prevent many more complex oral concerns from developing.
Helping you maintain a healthy smile
In addition to paying our specialist team a visit every six months, we may also educate you on the best ways to take care of your smile in the comfort of your own home! Our dental professionals suggest you brush twice daily for a minimum duration of two minutes. Using the correct fluoride toothpastes and special interdental brushes can also help keep your mouth happy.
Where to find us
If our dental approach looks like something that could work for your smile then you may be curious as to how to get in touch with our specialist dental team. Located on our accessible website we display our direct contact details (such as our contact number and our email address) therefore ensuring our services are readily available!