At our dental surgery in Marylebone, our team has been providing an impeccable standard of dentistry for our patients since as early as 1922! Since our early establishment on Queen Anne Street, we have never ceased to provide fantastic private dental care within a clean, comfortable, and professional dental environment.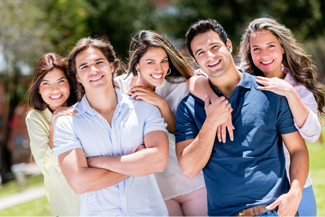 What makes our dentist in Marylebone unique?
In addition to our grade ll listed building being situated in the heart of London's leading medical district (which we believe speaks volumes for the services we provide) our team has been recognised as specialists by the official General Dental Council. As well as our legitimacy we aim to promote an excellent level of care for all of our treatments from simple routine dentistry to more complex orthodontic procedures.
Meet the team at our dentist in Marylebone
When choosing the right dental clinic to suit your unique dental needs (patients may base their decision on a wide array of factors such as geographical location, the severity of their case, or from referrals from friends or family) individuals may wish to know who will be administering their future dental procedure. At our surgery in Marylebone we boast an impressive array of dental healthcare professionals, all of which have all completed the necessary academic and vocational training to administer your chosen treatment.
Our partners ensure our patients achieve the best possible dental results
At our surgery based in the heart of London we handpick the very best dental healthcare professionals to ensure our patients achieve their dream smile, every time. Just one example of our professional dental team is Guy Robertson. An expert within his field, he specialises in restorative dental care, holding a passion for restoring the health, function, and aesthetic appearance of his patients' smiles. In addition to Guy, Graham Bailey is another welcomed addition to our team at Plowman & Partners. He is recognised as a specialist in endodontics (also commonly referred to within the field of dentistry as root canal work) by the General Dental Council.
Our approach to dentistry
Within the modern field of dental care, we understand that a patient's decision may not only rely heavily on convenience and pricing (to name just a few common examples) but can also depend greatly on the clinic's dental approach. Our caring and therefore relaxed dental outlook ensures our patients feel comfortable when receiving treatment within our modern and friendly dental environment. If you are considering receiving work at our dental clinic you may wish to get in touch with a member of our dental team.
A dental service you can trust
Choosing a dental clinic can be a tough decision for many individuals (especially those who consider dentistry as a substantial investment, or possess dental anxiety) which is why our team strives to make the process as easy as possible for our patients! Located on our easy to access dental website we not only provide our direct telephone number and email address however we also offer an option for patients to request an appointment (or brochure) online.