Within the modern field of dentistry we understand that there is an ever increasing competition between clinics, choosing the right surgery for your dental needs can be a difficult decision and should not be taken lightly. This is why our specialist dental team strives to stand out from the rest. Our clinic chooses to embrace the latest advancements in dental technology, which means we are able to give our patients the best possible outcomes in the services they receive.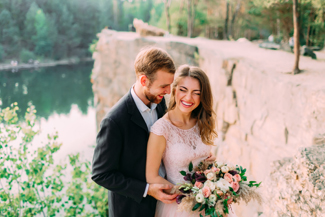 Why choose our dentist in Marylebone?
Our grade ll listed building has recently undergone a complete renovation! Our clinic is now not only clean, welcoming, modern, and professional, but it is also a comfortable environment for even our most nervous patients, as dental anxiety is extremely common for patients of all ages. In addition to our newly renovated surgery we also choose to adopt a patient-centred dental approach.
Creating a tailor made dental plan for your smile
Our specialist dental team chooses to treat every dental case as completely unique, this means we choose the best available solutions for your unique dental needs and requirements, therefore ensuring you achieve superior results.
Conveniently situated within the heart of London's leading medical district
Our dentist in Marylebone has been providing an impeccable standard of private dental care for all of our patients from as early as 1922. Located conveniently on Queen Anne Street we are easily accessible through the means of many forms of transport within London.
How to find us
If you are considering paying our Plowman & Partners clinic a visit you can now access our exact geographical location on our website (via an interactive digital map), in addition to our inclusive opening hours which strive to cater for everyone's busy schedules!
Working around our patients' hectic lifestyles
We understand that not everyone may have the time to book an appointment over the telephone or via the means of email, which is why we offer all of our patients an online 'request a consultation' or 'request a brochure' form. Our online contact services ensure that even our busiest patients can stay on top of their dental health.
The wide array of treatments on offer at Plowman & Partners
In addition to offering general dental treatments, such as dental hygiene appointments which help our patients keep their smiles healthy, to name just one common example, we also offer an extensive range of orthodontic, restorative, and even cosmetic dental procedures.
What is cosmetic dentistry?
Cosmetic dental care focuses primarily on improving the aesthetic appearance of an individual's smile, such as tooth whitening, which strives to lift staining therefore resulting in a whiter and happier smile. However cosmetic treatments can also improve a patient's oral health too!
A more discreet dental alternative
Aside from offering the most common forms of cosmetic dentistry such as tooth whitening, and porcelain veneers, we also offer white cosmetic fillings. Traditional amalgam fillings have been present within the field of dentistry for a while and have proven effective for many years, despite this however our team is able to answer the ever increasing demand for subtle forms of dentistry, which is where white fillings work perfectly.