What options are there for teeth straightening as an adult?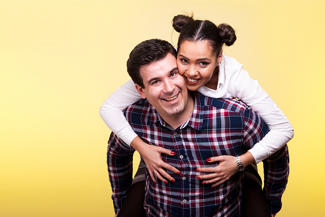 In the past quite rightly, tooth realignment has been primarily focused on children and teenagers for obvious reasons. In days gone by braces have been considered to be unappealing on the eye with their somewhat chunky, noticeable appearance. For this reason most adults have often shied away from having their teeth straightened during adulthood. However modern advances within the dentistry world have seen the creation of a solution to this undesirable feature and now most dental practices, including our dentist in Marylebone, offer new discreet braces that are often preferred by adults.
The available solutions vary between the traditional braces to invisible aligners which are often removable in the comfort of your own home. The advances on the traditional brace method include the designs of new, discreet, clear, wired braces which are fixed to the teeth. This traditional method is still considered to be one of the most effective ways to realign severely misaligned or overcrowded teeth. Alternatively there are a number of invisible aligners available to patients now such as, Six Month Smiles, Invisalign and ClearSmile. Whilst these methods are all clear, removable options, their method of realignment varies and generally suits the more mild to moderate cases of misalignment.
If interested in any type of realignment, please discuss your options with our dentist in Marylebone to discover the options suitable for your individual needs.
What is meant by teeth whitening treatment?
Having stained teeth, for people who are in their younger years or even older years, can cause embarrassment and have a lasting detrimental impact on the person's confidence and self-esteem.  The enamel on the teeth may have become dull or taken on a yellowish tinge creating an appearance that is unwanted by the person. Whether the discolouration has occurred due to age or whether it is due to decisions made by the individual such as smoking, drinking wine or coffee, teeth whitening is a possible solution to visibly brighten the shade of enamel and the teeth.
Cosmetic teeth whitening is a popular, non-invasive cosmetic treatment that is used worldwide and achieves positive results within a relatively short period of time. At Plowman & Partners there are two options available for teeth whitening. One is an at-home option where you are provided with a series of retainers and a special paste which is to be applied as directed by your dentist in Marylebone. The other option is to have 'in surgery' treatment, this option is often carried out in appointments which last approximately two hours and is a more intense way to achieve the desired results.
Whether intending to have your teeth realigned or having your teeth whitened, all the options available at Plowman & Partners are safe and effective and will be discussed in full with you, the patient, before any treatment or procedure is undertaken.
Please note, as with all dental treatments and procedures there are potential risks. Therefore we advise and encourage all our patients to seek further information from us about any treatment they are intending to pursue.