A different class of care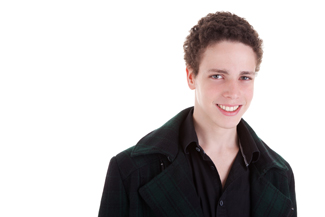 Here at Plowman & Partners we have been providing the residents of Marleybone with the highest possible degree of private dental care for almost 100 years. Since establishing ourselves as a dentist in Marylebone on Queen Anne Street in 1922, we've been at the forefront of cosmetic and private dentistry and have maintained the status of one of the most reputable dental practices across the city. Each specialist practitioner here at Plowman & Partners is recognised and accredited by the General Dental Council and are firmly dedicated to ensuring that every patient receives a seamless, tailored dental experience which is suited to their every need – however complex.
Prevention is the best medicine
Anyone who is looking for a dentist in Marylebone with whom they can trust to fully maintain their oral health, need only speak to one of our friendly staff here at Plowman & Partners to arrange a consultation. We are a dentist in Marylebone who believes that ensuring and maintaining the oral wellbeing of our patients is a cornerstone of both our practice and dentistry as a discipline. The duty of keeping our patient's teeth healthy falls upon our dental hygienists and is paramount to any dental treatment as the negative impacts of having unclean teeth can be vast and varied. Common concerns which patients voice here at Plowman & Partners include having bad breath and teeth which are marked or discoloured. However more serious problems such as periodontal disease (gum disease) can develop if a patient's teeth are not properly maintained or cleaned by a professional hygienist.
Cosmetic solutions
At Plowman & Partners, we understand that a patient's oral concerns often extend beyond the physical health of their teeth and into the cosmetic. More and more frequently we are providing cosmetic density solutions and treatment advice to patients of all ages. One of the most popular forms of cosmetic dentistry which we regularly provide at Plowman & Partners is professional teeth whitening. This is a treatment which chemically brightens the pigment of a patient's enamel through the use of a peroxide-based whitening agent, within a perfectly safe, controlled and professional setting. We also offer our patient's bespoke 'home-whitening' kits which allow them to brighten their teeth within their own homes over a slightly longer timescale.
Orthodontic options
Another key aspect of our dental service here at Plowman & Partners is orthodontic solutions. Orthodontics aims to correct patients teeth which have become misaligned or crooked and typically involves attaching brackets to a patient's teeth to re-align them. Having teeth which are poorly aligned can have negative implications on both a patient's social and oral wellbeing and can cause damage to their self-esteem, making them smile less in order to hide their teeth which, as you could imagine, can seriously impact how they feel. Thankfully however, we now offer our patients cosmetic orthodontic treatments which allow them to discreetly realign their smiles in such a way that, to the untrained eye, looks like they are not undergoing any treatment at all. These 'invisible' orthodontics have enticed a new surge of interested patients who are looking to correct minor misalignments within their teeth. To find out what we can do to help you, simply arrange an initial consultation here at Plowman & Partners to get things going.