Our practice was established in 1922 and remains, still to this day, in the original Grade II listed building. We are situated right in the heart of London's main medical district on Queen Anne Street, (just a short distance from John Lewis in Oxford Street). While we have a rich history to our practice and enjoy the traditional nature of a London dental practice, we employ some of the most technologically advanced treatments, and strive to maintain the highest and most modern standard of dental treatment.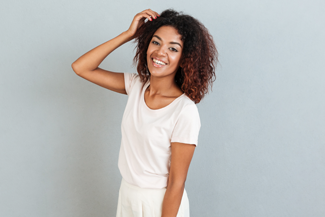 Our team
If you are looking for a dentist in Marylebone, then Plowman & Partners can provide an excellent dental service. Every dentist at our practice has undergone specialist postgraduate training and has each specialised in an individual sector. This means that depending on your treatment with us, you will be assigned a dentist who is extremely experienced at what they do and will be able to assess and treat any problem in their field.
Our treatments
Depending on why you need  a dentist in Marylebone, we will be able to determine the root of your issue after a quick consultation. Afterwards, we will be able to assign you to the most suitable dentist at our practice. We offer everything from general dentistry to maintain your oral health, to cosmetic dentistry, where we will be able to assess and improve on the appearance of your smile.
Emergency Dental Care
If you need emergency dental care, and want to see a dentist in Marylebone immediately, then we will be able to assist. The emergency can be anything from broken or damaged teeth, or a sudden onset of pain or discomfort. We understand how distressing dental pain can be, and also how traumatic it is losing teeth, so therefore will always understand the urgency of the situation. Please call us and we will try our very best to book you in for a consultation on the same day as your call.
Referring dentists
Plowman & Partners is unusual in the areas of specialisation its dentists are expert. For this very reason, we serve as a partner to many other practices, who may need to provide treatment that they are not qualified for. We want to approach our referrals with a strictly ethical approach, and be as transparent as possible with our process.
Dentist and patient relationship
It is our responsibility at Plowman & Partners, to provide the best possible patient service that we can, which means establishing a strong relationship with our patients. Firstly, we will always conduct a consultation, and only ever carry out any form of treatment after a series of in-depth discussions. We do not want you to be kept in the dark about anything, or be negatively surprised by any results that we deliver. It is our goal to provide a clear and professional service to our patients, so that they can feel comfortable and confident about their treatment.