At Plowman & Partners, we want to offer the best possible service we can. This means that we aim to be as transparent and as detailed as possible during all our treatments, so you know exactly what to expect. After a consultation with one of our dentists, we will be able to recommend exactly what treatment is best for you moving forward, and also potentially discover any dental issues you may have. If you are searching for a dentist in Marylebone, then we will be able to provide you with a range of dental services using some of the latest dental technology.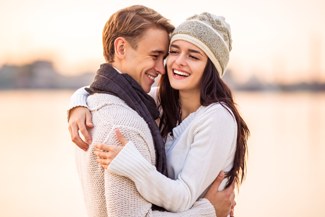 I have missing teeth, what are my options?
Depending on the severity of your tooth loss, and the extent of the damage to your mouth, we would be able to provide a series of options. The first option would be a crown, which would work by sitting over the damaged tooth to cover and protect it. For a more aesthetically pleasing approach, and for damage to front teeth, veneers would be a viable option. Veneers can provide a strong replacement for the surface of the enamel of a chipped or worn tooth. A benefit of veneers, is not only the strength of the porcelain, but the aesthetic appeal too. Another option for missing teeth would be dentures or a bridge, in order to replace several teeth at once.
Dental Implants
One option to replace missing teeth, and perhaps the most effective, would be a dental implant. Dental implants work by removing the unwanted or destroyed tooth and replacing it with a prosthetic tooth. However, it differs to dentures or bridges in that the dental implant is inserted into the jawbone via a titanium screw which the bone then grows around. This means that the implant will, if administered correctly, be a solution for life. The prosthetic tooth may need to be replaced on top of the implant due to erosion, but this can be quickly and relatively cheaply done. If you are after a dentist in Marylebone that has the experience and qualifications to carry out such a procedure, then Plowman & Partners has the facilities and dentists to do so. Dental implants, while effective are an extremely complicated process, and require a great deal of experience to carry out.
What are the benefits of dental implants?
Dental implants provide an extremely sturdy foundation to a prosthetic tooth, and once the treatment is complete, the implant will last for life. As the implant is inserted all the way into the bone, the bone will begin to grow around the screw, meaning the false tooth is secured tightly in place. This is also useful for providing an anchor to bridges. Where a crown may be used to hold a bridge in place, but may become worn or come loose, an implant will hold a bridge firmly in place due to its rigidity in the jawbone. If you are in need of a dentist in Marylebone to administer this kind of treatment, then do not hesitate to contact us, or book a consultation via our website.