If you are looking for a dentist in Marylebone, then Plowman & Partners has a range of treatments to choose from. We want to provide the best patient service possible and are keen to build strong relationships with all of our patients, to ensure that they receive the best possible service. Our practice has been around since 1922, giving it a traditional  feel, but we have ensured that our technology couldn't be more modern.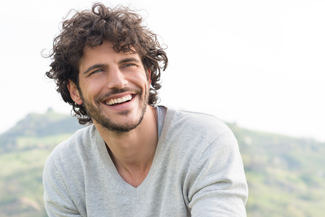 Cosmetic Dentistry
All dentistry has a strong link to appearance and treatments are not always simply to reduce pain or discomfort. An attractive smile can be of huge benefit to a person's self-confidence, and subsequently improves their outlook on life. If you need a cosmetic dentist in Marylebone, then this is a service that we can offer. After a consultation with you, we will be able to advise you on what we think would be the best approach to achieving your perfect smile.
What we offer
At Plowman & Partners, we offer a variety of cosmetic options that each have a different benefit and effect on your teeth. We approach cosmetic dentistry with the same level of professionalism and delicacy as all our work, as we understand how important a smile can be in a person's life.
Dental Hygiene
It is one of our key beliefs, that prevention is far better than cure, and we greatly prefer to prevent an issue, rather than to treat it. Dental hygiene is one of the most important factors in cosmetic dentistry, as it can help to prevent issues such as gum disease, or staining and discolouration. At Plowman & Partners, we would be more than happy to advise on such issues and it is part of our preventative dentistry programme to provide knowledge of dental hygiene to all our patients. Poor dental hygiene can also cause tooth loss long term, so we take dental hygiene extremely seriously, and are more than happy to assist in any way that we can.
Teeth whitening
Teeth whitening is a common procedure which lightens the teeth, in order to achieve a brighter looking smile. Teeth whitening is something that can be done at home, but we advise that a professional should administer the treatment, due to the risks of staining the gums, or applying too much colour to the teeth. If you need a dentist in Marylebone to whiten your teeth, then this is a service that Plowman & Partner will provide. However, we do also offer a home treatment, but will issue a set of strict instructions to ensure that you administer the treatment effectively.
Veneers
Sometimes, the quickest and most effective option for achieving a fantastic smile, is with a set of porcelain veneers. Veneers will provide an affordable, and efficient way to achieve whiter teeth that will last. The veneers are attached to the front of the enamel, after a small amount has been drilled away to aid the adhesion. They will also protect the enamel in the process, meaning that the veneers will also greatly benefit your oral health at the same time.