At Plowman and Partners, situated in the heart of Marylebone, our highly qualified partners are committed to providing all of our new and loyal patients with an impeccable standard of dental care within the walls of our surgery. Our dental clinic was established as early as 1922 on Queen Anne Street. Ever since our establishment our team has provided our patients with the highest standard of private dental care for over nine decades, which we believe speaks volumes for the high level of dentistry we provide at our modern, friendly and comfortable dental clinic.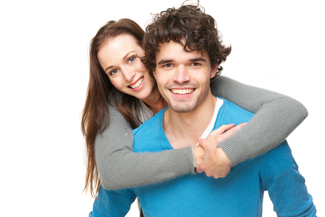 Ensuring all of our patients are comfortable within the walls of our dentist in Marylebone
Within recent years our dental practice has undergone a massive refurbishment which means it's returned to both a comfortable and modern grade ll listed building in the heart of London's world leading medical district (which we believe is something to shout about).
Did you know?
The dental healthcare professionals working at our dental clinic have all been recognised as specialists by the General Dental Council. They are therefore all uniquely placed to deliver a seamless and therefore effortless in-house service to all of our patients. Whether they are looking for routine dentistry (or even highly advanced and complex restorative dental treatments) our team always strives to deliver excellence in everything we do at our practice.
Meet the team at our dentist in Marylebone
When finding the right dental clinic to cater for your individual dental needs many patients may base their decision on a multitude of factors (one example of which may be location, or possibly even specialist referrals or recommendations from close family members and friends!) Whatever influences you to receive treatment at our clinic we can ensure you that you're making the right decision for both the health, and the aesthetic appearance of your smile. Our team consists of an impressive array of dental healthcare professionals who all possess the same shared passion for the impeccable standard of dentistry they provide to our patients.
Guy Robertson is just one example of our fantastic dental team
Guy Robertson is just one example of our fantastic dental team at Plowman and Partners in Marylebone. Guy Robertson provides his patients with an excellent standard of private dentistry whilst adopting both a friendly and welcoming approach within his specialist field of restorative dental care. Just one other example of our team is Graham Bailey who happens to be a specialist within the field of endodontics, which makes him a perfect addition to our dental surgery! Graham not only adopts a professional approach towards every patient he treats, however he is also both caring, and therefore attentive towards every dental case he approaches.
How to get in touch with a member of our Plowman and Partners dental team
If our impressive range of dental services look like they could be of interest to your individual dental needs then why not get in touch with a member of our specialist dental team? Located on our modern (and therefore easily accessible dental website) we not only offer our potential patients our direct email address, and our telephone number, however we also provide a 'get in touch' option which allows even our busiest of patients to reach their dental goals!