There is an undeniable link between how we look and how we feel. That is to say, if we are in good health then we are more likely to feel good internally, and when we feel good our appearance and actions demonstrate to the wider world how we are feeling, which makes us look better. This is something that has been shown to be true in different areas all across the human body, whether it be our muscles, heart or mind which is reaping the benefits from being healthy. In fact, the link between our health and happiness is often true even for smaller parts of the body, such as the teeth. For example, teeth that are well cared for and frequently seen to by a dentist will be stronger and more able to resist the pressures from eating and drinking etc, and they will also be more white and vibrant, making us look better. This demonstrates how the worlds of cosmetic and general dentistry are interlinked, and also how our understanding of one of them helps our understanding of the other, and vice versa. What we can logically conclude from this then is that keeping your teeth strong and healthy also helps them to look nice. Therefore, an additional benefit of going to see a dentist in Marylebone to try and increase the strength and health of your teeth is that they will likely look nicer after treatment as well. There are many ways in which teeth can look nicer and be stronger, and there are many different treatments that a dentist in Marylebone may be able to give a patient that can help them to achieve one or both of these. Today we'll take a look at one particular type of treatment a dentist in Marylebone may be able to give their patients, and provide more information about the specific nature of this treatment, so that it is easier to decide for yourself if this treatment is right for you.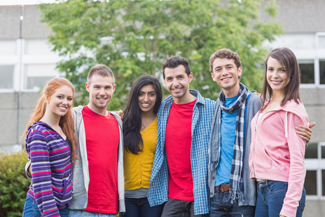 As it happens, there is one particular dentist in Marylebone that has experience delivering both cosmetic and general dentistry. This dental practice is Plowman & Partners. At Plowman & Partners, we always maintain our delivery of services at the highest standards of dental care, and have done so for the past ninety years. To ensure we live up to our lofty standards, we use the latest dental technology and techniques, which also help to keep our patients feel at ease. Furthermore, as all of our partners are recognised as specialists by the General Dental Council, our patients can always be sure of our expertise and skill in dentistry.
Dental treatments
Dental implants and crowns and bridges are all examples of general dental treatments. They are all designed to restore lost or broken teeth. In fact, dental implants are titanium screws that are fixed in place into positions where missing teeth used to be, as artificial roots, and they support the fixing of crowns or bridges on top of them. The artificial root also has the benefit of stimulating bone retention, to maintain the integrity of a patient's facial structure. Crowns and bridges are often made out of composite resin or ceramic materials so that they accurately emulate the look and feel of teeth. All of these treatments have the advantage of replacing or restoring teeth, thus making them stronger and also giving the mouth a more full and aesthetically pleasing appearance.