Brighten up your oral outlook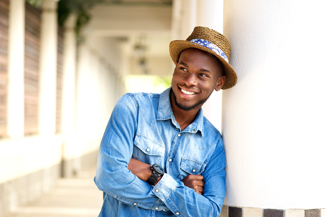 We know that many of our patients have been living through testing and difficult times, and here at Plowman & Partners, we want every one of our patients to know that we are behind them 100% and are firmly committed to making sure that every smile which needs it can benefit from the help of one of our trained dental practitioners.
While getting regular or cosmetic treatments from our dentist in Marylebone might have proved difficult over the recent lockdown period, we are now overjoyed to report that all our staff and practitioners are back in service and helping our patients find their smiles once again.
What can a dentist in Marylebone help with?
At Plowman & Partners, we feel it is our responsibility – as an expert dentist in Marylebone – to provide all our patients with a tailored, individually-orientated dental service. We always take the time to initially get to know our patients and their dental needs and aspirations, before beginning any one course of treatment.
We've found that by taking a bespoke, individualist approach the dental services we offer our patients facilitates a far more mutually rewarding experience in which patients feel their needs are understood and reflected in the treatments we offer.
We offer a fully comprehensive dental service here at Plowman & Partners which ranges from cosmetic orthodontics and preventive treatments from our dental hygienist to cosmetic treatments such as veneers or restorative treatments such as dental implants.
As we offer such a massive expanse of treatments, we always start things off with a consultation to detail to every patient the specifics of each procedure and how it can be used to help them achieve their dental goals.
What does a dental hygienist do?
Since reopening our practice, we've witnessed a surge in the popularity of our dental hygienist. Rather than treating one or more cosmetic problems – as our cosmetic dentist does – the primary focus of a dental hygienist is to keep your teeth as fit and healthy as possible.
They achieve this through a range of methods which include anything from simple educational tips about proper brushing techniques to a professional deep-clean known as a scale and polish.
If you feel that your oral health has suffered somewhat as a result of the past years' pandemic measures, then the best form of action you can take to get your smile back to its former beauty is to arrange for a session with our dental hygienist.
What is a scale and polish?
As mentioned, one of the main duties which our dental hygienist regularly provides to patients is a professional deep-clean procedure known as a scale and polish.
This is a two-step cleaning process that initially involves the use of an ultrasound scraper (and dental hand-tools) to remove any pockets of plaque, bacteria, tartar, and stains from all throughout the patient's smile.
Once this stage has been complete, the hygienist then starts the 'polish' which uses a polishing tool to shine and buffer every tooth until they are sparklingly white and healthy-looking.
If you feel that a scale and polish could help restore the spark to your smile, then simply call or email us here at Plowman & Partners today, and we'll book you in for a consultation.