Back on track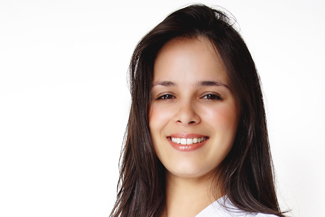 Here at Plowman & Partners, we understand that the oral health of many of our patients has suffered over the past year, as receiving regular cosmetic and restorative treatments from our dentist in Marylebone may have been harder than before, due to the implications of the Covid:19 pandemic.
Today, however, we are delighted to be back to operating at 100% efficiency and can now provide anyone who needs it with a comprehensive range of specialist treatments that can fully restore their smile to its former, pre-lockdown glory.
What treatments are on offer?
At Plowman & Partners, our dentist in Marylebone is fully equipped to handle all varieties of dental problems – ranging from routine dental check-ups and deep-cleaning performed by our dental hygienist, to complex restorative treatments such as dental implants.
As we aim to provide the full spectrum of dental treatments, we always find the best approach for new patients is to conduct a consultation with them. This gives the patient a chance to tell our practitioners what their reasons for seeking dental care are, and what aspects of their smile they are hoping to address.
With this information, we can then formulate a completely unique treatment plan which aims to achieve these identified goals within a time frame that suits the patient's schedule perfectly.
What are dental implants?
Losing one or more teeth is one of the hardest things that can happen to you – no matter what age you are, or how the loss came about. Alongside the social implications which a visible gap in your smile can bring – it can impact your employment prospects and love life – a missing tooth can also lead to several serious health implications, such as an alteration of your facial structure, a loss in some aspects of speech ability and difficulty eating.
Luckily here at Plowman & Partners, our dentist in Marylebone is well equipped to address the problem of one or more missing teeth on a permanent basis – through dental implants.
Unlike other treatments for lost teeth – such as crowns or dental bridges – implants are surgically embedded within the patient's jaw and are therefore far more comfortable and durable.
What is the process of getting dental implants?
If you have lost one or more teeth then you should speak with one of our implant professionals here at Plowman & Partners to find out about your eligibility for implants.
After an initial consultation and examination to determine whether or not your gums and surrounding teeth will be healthy enough to successfully complete dental implant treatment, the process of installing dental implants goes as follows:
Firstly a small hole is made in the gum and jawbone in the gap where the new tooth will be.
Into this hole, the dental practitioner will then place a titanium-alloy socket, which is then sealed over and left to heal.
Titanium-alloy is specifically used in dental implant treatment as it can uniquely bond itself together with natural bone tissue, which is what happens during this short healing period.
After the socket has successfully bonded with the patient's bone tissue, it can then be reopened, and a new prosthetic crown can be fixed in place.
Dental implants can be suited to patients of any age, providing their gums and teeth are healthy and strong enough. Therefore if you have lost a tooth – no matter how long ago – it's always worth speaking to a professional about whether or not dental implants could help restore the functionality, strength, and aesthetics  of your smile.