Having a working relationship with your dentist can allow you to access the treatments that you need in order to keep your smile looking and feeling as healthy as possible. A dentist can not only enhance your smile and keep your mouth feeling fresh and fully functional, but they can also screen for problems such as cancers. Catching issues such as this early can have a dramatic impact on the lives of our patients. We are a friendly and committed team who will always be there for our patients. We want all of our patients to be able to access the treatments and support that they need. In this article, we will take you through some of the treatments that we offer, as well as why we think you should consider our practice. We will also give you information on what you should do next, should you decide that our practice is the one for you.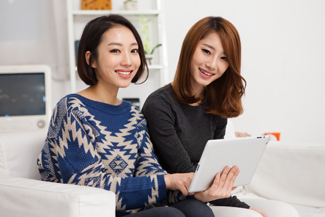 What treatments will work for me?
If you decide to come to our dentist in Marylebone to receive your cutting-edge dental care, then we can offer you a whole range of different treatments. We will take the time to get to know you and your smile so we can be best equipped to give you the support that you need. We are in a position to work with you to listen to your concerns and work out which treatments will be the best way forward for you and your smile. We offer services such as root canal therapy as well as tooth replacement treatments. Other treatments that we offer can be found on our website. In the next section, we will highlight why we think you should consider our practice.
Why should I consider your practice?
We believe that we are the perfect choice for you and your smile when it comes to dental care. If you are looking for a dentist in Marylebone, then we could be the right fit for you. Our practice uses a modern approach to dentistry ensuring that our patients always have access to innovative treatments. We are continuing to evolve our practice so we are always offering the best level of service, as we always want to give the best opportunities to improve dental health to our patients. We take pride in the work that we do. In the next section, we will discuss what you should do if you decide we are the right practice for you.
What should I do next?
If you think that our team, here at Plowman and Partners could work well for you then you should consider getting in contact with us at our practice. There are a number of different ways that you can connect with our dentist in Marylebone. You can call us directly to set up a consultation. You can go through our website to learn more about our practice and the treatments that we offer or you can email our practice. We want to make Plowman and Partners as accessible as possible, so that we can be in the best position to support you and your smile. We look forward to hearing from you.