Looking nice throughout the day is something that can give anyone a confidence boost. Receiving a well-intentioned compliment about the way you look can be a very nice thing, whether that be about the clothes you are wearing, or the radiant look to your face that day. One thing that people will often receive compliments for is the quality of their smile. Indeed, a smile can show a lot of things about a person, and a particularly big, white-toothed smile can really demonstrate your happiness and energy to another person.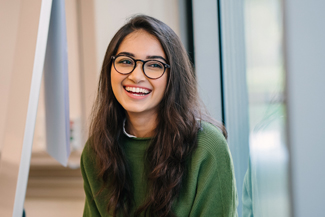 It is for this reason that a lot of people are looking into different types of cosmetic treatment that can enhance the look of their teeth and therefore their smile. As it turns out though, there are actually a lot of different kinds of cosmetic dental treatment nowadays, so finding the correct one for any individual's specific needs can potentially be quite difficult without knowing about the available treatments beforehand.
Before you can know much about cosmetic dental treatments though, it is good to know about a good place to get them. Many different dental treatments will be available from a dentist in Marylebone. The dentist in Marylebone that we would like to highlight today is Plowman & Partners.
Here at Plowman & Partners, we provide our patients with the highest standards of dental care right in the heart of London's world leading medical district. We make use of some of the most modern techniques and tools available in modern dentistry to ensure that our patients can undergo treatment in an environment that is comfortable and relaxing. Because of this and because of the multitude of different dental treatments we offer, we are sure it will be worth your while to visit this dentist in Marylebone.
Examples of cosmetic dental treatment
There are a large number of different kinds of dental treatments. One of the more common examples of cosmetic dentistry that many of us will have heard of is teeth whitening. This treatment is the process of brightening and lightening the teeth, in order to make them several shades whiter. It is also possible in some cases to have this treatment performed on you at home. This can be done by wearing mouth guards which apply whitening gel to your teeth as you sleep.
Another type of cosmetic dental treatment that is available from a dentist in Marylebone is cosmetic fillings. These fillings act in the same way to amalgam fillings however they are coloured to look much more like the natural shade of your teeth. This allows them to blend into the overall look of your teeth much better and much more easily when compared to amalgam fillings.
Finally, it is also worth considering the potential benefits of periodontics. Periodontics can be both a cosmetic and more general dental treatment. In terms of general oral health, periodontics can help a patient to maintain a healthy mouth and can prevent loss or damage to the structures supporting the teeth. In terms of pure cosmetics though, one of the main benefits of periodontics is that it can lead to having fresher breath.