A quick trip to the dentist may not always be a priority, especially if in the past you haven't always had the best experience. However, visiting a dentist should be a part of your oral care regime in order to ensure that your teeth, gums and mouth remain healthy. So if you are based in Marylebone and are looking around for a dentist, why not look into visiting our practice; Plowman & Partners.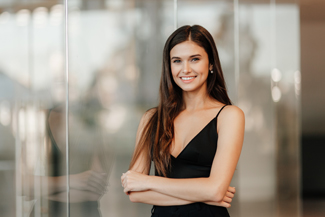 About us at Plowman & Partners
Established in 1922, our dental practice Plowman & Partners has been dedicated to providing the highest standard of dental care to our patients. Led by our four partners Guy Robertson, Graham Bailey, Jack M Mirza and Duncan Edworthy, our team of highly experienced experts work together to ensure the dental treatments and services we provide to our patients are in line with the Standards for Dental Professionals from the General Dental Council. Our practice also offers a wide range of dental treatments and our team ensures that they undertake additional postgraduate training and always keep up to date and evaluate advances when it comes to dental technology. Which means our patients are always receiving the best dental treatment possible.
Cosmetic dentistry at Plowman & Partners
Cosmetic dentistry is a popular area in dental care and more adults in particular are investing in cosmetic dental treatment to correct their teeth and improve their smile. Due to advancements in dental technology, there are various excellent procedures for patients who want to undergo dental treatment discreetly.
At Plowman & Partners, we offer cosmetic dental treatments including cosmetic fillings, teeth whitening, and veneers.
Veneers
Our dentist in Marylebone can offer both porcelain and composite veneers to our patients who would like to improve the appearance of their teeth. The majority of our veneer procedures are carried out over two visits.
If you have noticed that your teeth are discoloured, crooked or even chipped, our dentist in Marylebone may recommend veneers.
Before having the veneer procedure, your tooth or teeth will be prepared for the cosmetic treatment. The dentist in Marylebone will take off a thin layer of the enamel to ensure that the veneer can be attached to the tooth without any issues. An impression will then be taken of your teeth in order for the veneer to be made which will fit perfectly over your tooth or teeth. In some cases, whilst the veneer is being prepared, a temporary covering may be attached to the tooth.
When the veneer is ready, you will be invited back to the practice and the veneer will be attached to your tooth and permanently secured into place.
The benefits of having veneers at Plowman & Partners
Veneers are a quick and long lasting solution for our patients who would like to correct their teeth and improve their smile. The veneers are made to look natural and hard to detect as being any different when compared to natural teeth.
Porcelain veneers are also stain resistant and as long as you maintain a good oral hygiene regime which includes regular brushing, flossing and regular dentist appointments, veneers can last a good number of years.