We aim to provide you with an all round oral health care that leaves you with a healthy mouth that will stand the test of time, with you being confident and proud to share your smile.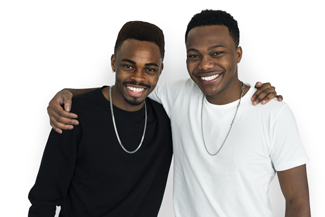 For some people, this means a simple biannual check-up with a scale and polish to keep at bay any build-up of plaque and tartar that has not been able to be removed through standard at home oral hygiene methods. With the implementation of specialised tools that can only be found at a dentist in Marylebone these deposits can be removed efficiently.
Other people may have avoided us for several months or even years and as a result, some issues of the tooth and gum have slipped by unnoticed. This may mean that some restorative work is needed in order to maintain the health of a tooth. Even if your teeth are not causing you pain, you may find that decay is eating away at your teeth which can lead to many serious, detrimental effects.
We, your dentists in Marylebone will be able to identify any issues that you may have with the use of specialised and highly advanced technology that we have available at our practice. It has become common practice for us to use the latest in high magnification and lighting to be able to find even the smallest signs of decay within your teeth.
Digital scanners allow us to reduce the impact that X-rays have on your body, however slight they may be, as we understand that patients are concerned about radiation exposure and rightly so. Even with education regarding the impact of a dental X-ray showing it to be minimal, we still understand and so have welcomed technology advances that result in less exposure.
For those of you who are pregnant, it is very important that you come in to see us as hormones can play a big part in changing the integral structure of your teeth. Morning sickness can also contribute to enamel erosion and many women find that they develop pregnancy tumors in the second trimester which usually are found on the gums and are non threatening.
We take extra precautions taking X-rays on pregnant women, placing protective screens on your thyroid and abdomen. We are extremely sensitive to any dental fear and concern and do our absolute utmost to make you feel heard, understood and respected.
There is no judgement coming from any one of our staff members and we are simply here to ensure that you receive a level of care that is above and beyond. The health of your smile is important to us, it contributes to your overall health and well-being in ways that we don't even know or understand yet.
We hope that you understand the importance of frequently visiting your dentist so that they can monitor any changes that occur within your mouth. By getting onto any conditions early, there is a much greater likelihood that we will be able to halt a condition in its tracks. This means that less restorative work is needed. Prevention is known to be the best cure and we wholeheartedly believe this as your dentists in Marylebone.