If you are based in Marylebone and cannot remember the last time you visited a dental practice, you may be overdue for a dental appointment. We understand that trips to the dentist may not be the most enjoyable experience; however, your dental health is important, which is why we recommend that you visit us at Plowman & Partners once a year in order to maintain good oral health.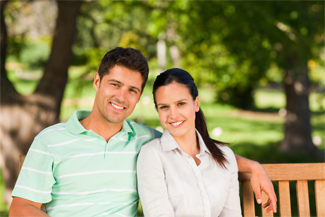 If you are worried that you may not be able to find a dental practice that provides a high level of dental care, you need not look any further than our practice, Plowman & Partners, where we provide both a comfortable and relaxing environment for our patients.
An introduction to our practice, Plowman & Partners
Based in the heart of Marylebone's world-leading medical district, Plowman & Partners has been providing patients with high-quality dental treatments for over 90 years. Our team of experienced dental professionals are dedicated to providing a high level of service and care through dental treatments within various areas of dentistry. From routine dental appointments to complex dental treatments, you can rest assured that at Plowman & Partners, you will be able to find a solution for your dental problems.
If you think that you are in need of dental treatment but you have not visited our practice before, we will request for you to have a new patient exam with our dentist in Marylebone.
What to expect as a new patient at Plowman & Partners
The aim of a new patient examination is for our team to have a look at your mouth and determine whether you have any problems with your dental health that may require further treatment. Although, no treatment will be carried out at this stage.
First, we will ask you for both your medical and dental history. Obtaining your history is important as it allows us to determine whether any medication you are currently taking or any pre-existing illnesses are affecting your dental health.
Following this, our dentist in Marylebone will carry out a thorough assessment of your teeth, gums and jaw by taking dental x-rays and/or photographs in order to identify whether you have any dental issues such as an infection or tooth decay. Once the x-rays of your teeth have been taken and the examination is complete, any findings will be discussed with you.
If it is determined that you do need dental treatment, a treatment plan will be created for you, which will detail all the necessary information, including what procedures will be required and other important factors such as costs and how long the treatment will take. All the information and suitable options will be explained to you during this appointment so that you can make an informed decision before going ahead with the dental treatment.
If no further treatment is required but our dentist has noticed a build-up of plaque on your teeth or you have raised concerns about your oral hygiene, we will recommend that you book an appointment with our dental hygienist.