If you are unhappy about how your teeth look, but are unsure of what dental treatment to have, or you have an idea of what treatment you would like to have and are looking for an experienced dental practice, why not book an appointment with us at Plowman and Partners? Our practice, based in Marylebone, uses modern techniques to provide our patients with high quality treatments in cosmetic dentistry which can help you on your journey to achieve a better smile.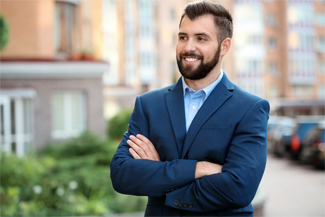 Cosmetic dentistry
Cosmetic dentistry is the area of dentistry that focuses on improving the appearance of an individual's teeth using dental treatments. At our practice, Plowman and Partners, we offer a number of cosmetic dental treatments to help improve your smile, and correct dental issues. Our dentist in Marylebone and our professional team have vast experience in providing cosmetic dental treatments for our new and existing patients. They take into consideration all patient requirements, resulting in a better smile and improved oral health.
There are a number of cosmetic dental treatments which work primarily on the aesthetics of an individual's teeth, such as veneers, cosmetic fillings and bonding. However, if you are looking for a simple and cost-effective way to immediately enhance your smile, you may want to consider teeth whitening at our practice.
Teeth whitening with our dentist
Over the years, it is natural for our teeth to lose their natural white shade and become both discoloured and stained. Not only can this leave individuals feeling insecure about their teeth and smile, but discolouration can be a sign of oral health issues. If you do not have frequent hygiene appointments, you may notice a build-up of plaque and tartar which can result in your teeth looking discoloured or yellow.
For those who are particularly concerned about the shade of their teeth, a cosmetic dental treatment option they may wish to invest in is teeth whitening. Teeth whitening is both a simple and easy way to lighten teeth that have been stained either due to food, drink, medication or lifestyle choices such as smoking. At our practice we understand how important patients' smiles are, which is why we offer teeth whitening at our practice.
There are two options for this treatment; either 'in surgery' at our practice or you can whiten your teeth at home. If you opt to have your teeth whitened at our practice, our dentist in Marylebone will apply a bleaching agent on your teeth and use a light or laser to activate the whitening. This can take up to an hour and you can see results immediately following the treatment.
In order for you to whiten your teeth at home, our dentist in Marylebone, will first take an impression of your teeth. This impression will be used to create a mouthguard which you will be required to wear throughout the treatment. You will be given a bleaching agent which you will have to apply in the mouthguard before wearing it. The bleaching agent will transfer onto your teeth, therefore, starting the teeth whitening process and you can wear the mouthguard for a few hours or overnight. This option is ideal for those who want to whiten their teeth more gradually.