When you are looking for a dentist in Marylebone, what are your requirements? At Plowman & Partners, more than 9 decades of private dental care in the heart of London's medical district has taught us much about what our patients need.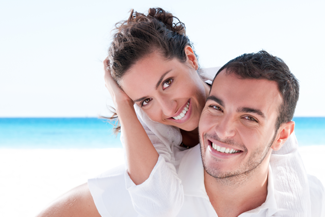 We have found that patients look for years of experience backed up by high level qualifications and continuing professional development. Just like medicine, dental research and development has leapt forward in the past couple of decades.
As a dentist in Marylebone with a long history of excellence in knowledge and patient care, our partners make a point of being able to deliver the latest treatments and techniques using high quality materials and equipment. That's why we don't just treat our own register of patients, other dentists also refer their patients to us when they need more than simple general dentistry treatments.
Who are we? We are a partnership of four dentists: Guy Robertson, Graham Bailey, Jack M Mirza and Duncan Edworthy. We each have our own in-depth knowledge in a particular area of dentistry. If you have a look at our website you will be able to read our biographies. See that number below our names? That's our registration number at the General Dental Council. This will tell you all about the qualifications in focussed areas that have been legally recognised.
We also work with 2 associates: Lochana Nanayakkara and Fiona S Ryan, who bring in more skills and knowledge to the practice.
All our work is backed up by a great team of nurses, hygienists, and administrators and receptionists, all dedicated to making sure that your treatments at the dentist in Marylebone are second to none.
Knowledge and care
At Plowman & Partners, we believe that knowledge and skills are nothing without care. A gentle, caring approach underlies all our work.
We understand that even the bravest of people can find a visit to the dentist very daunting, which is why we combine professional excellence with non-judgmental care. Tell us if you are feeling scared and we will find ways to relax you and make your visit to the dentist in Marylebone a positive one that can transform how you feel about future visits.