Upon meeting someone for the first time, your smile is amongst the first things that is noticed about your appearance. If your teeth are discoloured or you have had treatment that has left metallic dots visible when you smile or speak, it can leave you feeling incredibly self-conscious. However, there are ways to make your smile whiter again. At Plowman & Partners we understand how important it is to feel good about your smile, which is why our dentist in Marylebone provides teeth whitening treatments as well as white fillings. Discolouration and staining can end up ageing you prematurely while leading to additional dental problems. If you are unsatisfied with your smile, then we recommend that you arrange a consultation appointment at a time that suits you to speak to one of our professional dental teams about what they can do when it comes to brightening up your smile.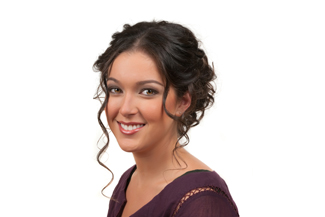 Reducing the appearance of stains and discolouration
Unfortunately in life, there are all sorts of things around that can increase your chances of getting yellow or brown stains on your teeth, and some of them are difficult to avoid. Tea, coffee and alcohol are amongst the main causes of staining, while smoking or eating foods like beetroot can cause discolouration as well. If you have decided to have your teeth whitened, it is important to have a discussion with our dentist in Marylebone about whether you would like to do this within our practice or from your own home, where you are in charge of your treatment. If you have an appointment with a practitioner at our clinic, you can expect your appointment to last around an hour. Whitening your teeth at home takes slightly longer, as you will be given a custom made appliance to wear at night that fits over your teeth comfortably. You will need to apply the whitening gel that is provided by your practitioner to this appliance before you wear it each night, and after around two weeks you will start to see results. Whilst you will get the opportunity to discuss what shade you would like your teeth to be once they are whitened, it is important to remember that the results of this treatment may vary between patients.
Fillings that blend in with your natural teeth
When people think of fillings, they often picture unsightly metallic blobs. Dentistry has advanced over the years, and you no longer need to worry about everybody else spotting your fillings when you smile or speak to them. Our dentist in Marylebone provides white fillings that blend in with the rest of your teeth, so they are incredibly difficult to spot. They are made from porcelain so they feel exactly like a real tooth as well. Fillings are used to repair a tooth when it begins to show signs of decay. Not having a filling will result in the decay getting worse, potentially ending up with you needing additional treatment to save your tooth, such as a root canal, or even losing your tooth.