Committed to perfection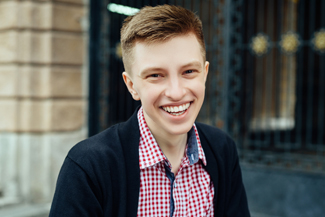 Our dedicated dentist in Marleybone here at Plowman & Partners strives to provide our patients with a bespoke dental service that is of the highest standards possible. Every new patient we treat here at Plowman & Partners has a unique and individual treatment plan constructed for them, which is not made to universally fit all patients, but designed to fit them and them alone.
We are a dentist in Marylebone who makes it our duty to listen to the needs of each of our patients and do all that we can with our extensive dental and orthodontic powers to meet and surpass their needs.
Getting cosmetically clued in
Over the last few years, here at Plowman & Partners, we've seen a steady increase in the number of new patients who are turning to our dentist in Marylebone to help them solve a cosmetic concern or problem that they may have with their smiles. Nothing makes us happier than to witness first hand the positive impact that certain cosmetic dentistry procedures, such as dental implants, can have on the lives, happiness and self-confidence of the patients who seek out the treatment.
Anyone who feels that there is an aspect (or aspects) of their smile that could be enhanced by a cosmetic dentistry specialist, should contact us here at Plowman & Partners and arrange for a non-obligation, friendly consultation. Consultations often mark the beginning of a patient's treatment journey towards a better smile, as it lets them get comfortable with our practice and our practitioners.
Speaking to a cosmetic dentistry specialist here at Plowman & Partners allows the patient to have all the answers to the questions they might have about a specific cosmetic dentistry solution – such as porcelain veneers – or just about cosmetic dentistry altogether. By furthering their awareness of the number of procedures that are available to them, the patient can form a unique treatment plan with the practitioner they feel the most comfortable with.
What are porcelain veneers?
Veneers are a widely popular form of cosmetic dentistry that has been made famous by the smiles of cinema stars, celebrities and media personalities across the globe. The reason for veneer's success and popularity is because of the procedure's ability to practically reform and reshape a patient's smile and effectively give them a whole new smile.
Veneers are a popular way of addressing more than one dental issue, such as minor misalignments, stained/discoloured teeth, or chipped/broken teeth. In essence, veneers are wafer-thin shell-like structures made of porcelain, which are bonded to the front and back of the patient's existing teeth.
Patients who seek veneer treatments often do so as it is a semi-permanent way of solving a number of cosmetic concerns they may have with their smile and massively improving their self-esteem. The procedure of creating unique dental veneers, and bonding them to the patient's existing teeth is one which typically begins with a consultation and assessment here at Plowman & Partners, before the constitution of a patient's veneer set can begin. Provided that there are no obvious obstacles preventing the patients from carrying out treatment, then they will begin their tailored, bespoke dental experience here at Plowman & Partners.