Within London, we understand that there is a wide choice of dental clinics, and it can be hard to select one in which to receive your chosen dental treatment. At our dental clinic in Marylebone, we are situated at a key central location within the city, and can therefore be easily accessed by our patients. Our dentist in Marylebone works in a practice which was established in 1922, and is located on Queen Anne Street. At our clinic, we are proud to say we have been providing a high standard of private dental care for our patients for many decades.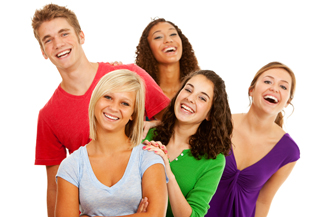 Our transformation
During recent months, we have given our clinic a full refurbishment, ensuring our patients can feel comfortable and at ease within a clean, and modern dental environment. Our grade two listed dental clinic is placed in the heart of the medical district in London, reflecting our high standard of professionalism.
A team you can trust
At our dentist In Marylebone we have a great team of dental professionals, all of our qualified dental partners are also legitimately recognised as specialists by the General Dental Council. Our professional dental team provide our patients with general routine dentistry, as well as more complex dentistry, such as cosmetic and restorative dentistry, and endodontics.
Who are we?
We are a varied but dedicated team of dental healthcare professionals, one of whom is a specialist in restorative dentistry. Restorative dentistry consists of dental treatments that aim to restore the function of the teeth, such as receiving dental implants. Guy Robertson is a member of our team who specialises in treatments such as fillings, and dental implants. Graham Bailey is another fantastic example of our dental team, who specialises in endodontics.
What are endodontics?
Endodontics is essentially the dental treatment of the pulp which is the inside of the tooth, as well as surrounding nerves and tissues. An endodontist is a dental professional who specialises in saving damaged or decaying teeth. One example of an endodontic dental treatment is root canal work.
How to find us
We understand that navigating London can be tricky, this is why we have our exact location on our website, ensuring we can be found by all of our potential patients. Our clinic is situated close to two large parking areas, as well as Oxford Circus, and Bond Street station.
Whether you are taking your own mode of transport, or the tube, we can always be easily reached.
 When to come and visit
We understand that many of our patients have busy work and social schedules, this is why we aim to accommodate both of these factors. In terms of our opening hours, we aim to be flexible, which is why we open from nine in the morning until six in the evening from Monday until Thursday. If you are wanting to visit us near the end of the week, we are open from nine till five every Friday!
Give us a call
Whether you are curious about the treatment you require, dental fees, or even transport, we are always willing to take your call. Located on our website, we are always available to answer any of our patients' or potential patients' questions, queries, or general dental concerns.