Plowman and Partners have been providing patients with quality dental treatment for a number of years. The practice was established in 1922, giving us nearly 100 years of experience in dental care. Our traditional roots have not stopped us from keeping up with advancements in our field. We are happy to provide our patients with cutting-edge treatments in our comfortable and fully refurbished practice. We strive to give all of our patients access to the modern treatments that they need to completely transform their smile. Our patients are always happy with the results that are yielded by our treatments and would not hesitate to recommend our practice to others who are looking to improve their smile. This article will take prospective patients through the number of different services that we as a practice offer, as well as why we think we could be a good fit for you and your smile. We encourage new patients to read on to discover more about our dentist in Marylebone.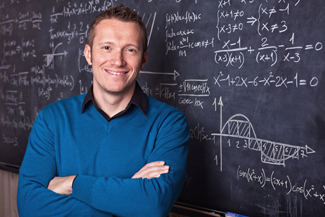 What services do you offer?
Patients of our dentist in Marylebone have access to a whole host of different treatments. Each treatment has been specially designed in order to help patients get that one step closer to the smile they aspire to. We can offer treatments around dental hygiene, ensuring that our patients can combat issues such as bad breath, bleeding and tooth loss. These issues can be treated by  targeting ailments such as gum disease by thorough cleaning such as a 'scrape and polish'.
For patients looking to replace missing teeth, dental implants are the way forward, these clever implants provide a long-term solution to filling gaps in the smile. For patients looking to replace a crown or bridge, they are in the right place too. Other cosmetic dentistry, such as veneers, composite bonding and teeth whitening, is also available. Patients can work with their dentist to get the best treatment for their smile goals. We can offer patients looking to brighten their smile a bespoke teeth whitening service. Cosmetic fillings alongside periodontics are also on offer as well as root canal treatments which can be received through our practice. Orthodontics and removable prosthodontics are all part of our service. Patients should consider reading on to the next section to discover why we think you should use our practice.
Why should I consider this practice?
There are many reasons why we think you should consider our dentist in Marylebone for your next dental procedure. At our practice, our patients come first and we ensure that our patients have all of their needs taken care of with the best level of expertise and professionalism. We take the time to get to know each of our patients to enable us to target and tailor our service to every individual, in order for them to gain utmost benefit from any treatments we offer. We use a modern approach to dentistry to make sure our patients have access to the most up-to-the-minute treatments. We understand that visiting the dentist is not everyone's favourite pastime. This is why we make sure that our patients are as comfortable as possible during their treatment. Our friendly and supportive team will be there for you, every step of the way. For dental treatment you should consider getting in touch with us here at Plowman and Partners today.