Worried about confidentiality when you go to see your dental team? Most people have heard horror stories relating to celebrities having their 'cosmetic information' released, and you may be worried that this could happen to you. Our team will ensure confidentiality in all aspects of your care and treatment, and will aim to make any cosmetic enhancements appear natural. So, when it comes to talking with our dentist in Marylebone at Plowman & Partners, you can be certain that what happens in the treatment room stays in the treatment room.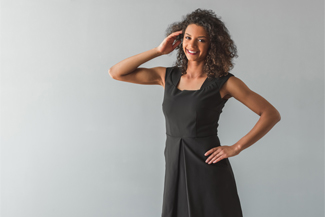 Privacy standards we use
All records must comply with the Data Protection Act and as such, you have the right to access your records by submitting a request in writing. This protection is extended to all electronic records and their transmission with encryption. However, we have found that the majority of dental patients do not want their dental records released, unless of course, there is an issue with their treatment. Not likely when you come to see our team!
Discreet cosmetic care
Many patients looking to achieve their cosmetic goals wish to do so in a discreet and subtle way moving towards their ideal gradually. This can be facilitated with some treatments like clear aligner based orthodontics, or lightening teeth gradually over a series of treatments.
A combination of dental cosmetics with facial aesthetics can synergise well to radically change your appearance in a subtle but significant way. Please get in contact with us to find out more.
Dental veneers
You may think that dental veneers applied by our dentist in Marylebone would be noticeable. However, we will discuss with you exactly how you want the veneers to look, and will aim to make them appear as natural as possible.
If you want to talk to our team about having a more radical makeover with veneers, which will involve intense whitening, then we are happy to provide this too.
Whitening
This is another treatment that can provide a subtle change to your smile, but can really boost your confidence. Our dentist in Marylebone will check that the type of bleaching we use is suited to the kind of staining that you have, so you will get the best results possible.
Orthodontics
It can sound contradictory to have subtle orthodontic care, but when you come to see our team, you may be suitable for having minimally visible orthodontic care, such as invisible or clear aligners like Invisalign. These aligners are created from a scan of your teeth, and each aligner is moulded perfectly to slot over your teeth. They are also made from clear plastic, meaning that no one will be able to see that you are receiving orthodontic care unless you point it out.
Anxieties
It isn't only cosmetic dental issues that people want to keep behind closed doors, so to speak. Even though almost everyone knows at least one person who is less than eager about getting into the dental chair, many people still feel a sense of shame relating to this. But don't worry. Even if your entire family also attends our dental surgery, we will not disclose any confidential information to them, and will work with you to help you overcome your worries about seeing our team.