If you're looking to receive the highest standard of care and are on the lookout for a new dentist in Marylebone, our dental practice is here to assist. We welcome new patients and invite you to contact us to get information and advice on any dental queries you may have.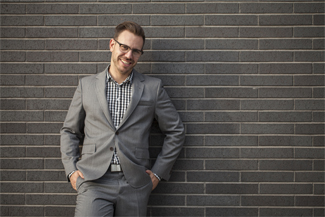 Enjoy a complete dental transformation so you can smile with pride
If you're looking to change the current state of your teeth and wish to upgrade your smile our dentist in Marylebone is on hand to assist you, offering expertise and support every step of the way. Our doors are always open, and we look forward to playing a small role in your smile makeover journey so you can enjoy a glowing smile with healthy teeth and gums.
If you're in need of a new dentist in Marylebone we are also available for routine visits and for those looking to have teeth whitening or cleaning performed. Other popular treatment options we have at Plowman & Partners include dental implants, crowns, bridges, veneers, and even cosmetic fillings. These fillings can be matched to the shade of your natural tooth so they appear as discreet as possible and can be barely noticeable.
Our dental practice also offers patients the opportunity to take advantage of preventive dentistry so that they can stay on top of their oral health and enjoy the rewarding benefits of early detection rather than cure.
A simple routine check-up may help you to discover that you have early signs of gum disease which can be easily treated with an early diagnosis.
New and old patients are welcome
Your health and wellbeing are important to us, and we encourage our patients to visit us for all their dental care needs regardless of how big or small. We are easily located in Queen Anne Street near to the infamous Harley Street in London. Our incredible location allows us to be close to an array of transport links as well as having on-street parking nearby.
First established over nine decades ago in 1922, Plowman & Partners have been dedicated to offering dental care and continue to serve the local community through their practice.
Visit us for a check-up or routine cleaning
We believe it's vitally important to visit your dentist at least every 6 months or so as an adult patient and once every 12 months for teenage patients or younger children.
A routine cleaning or check-up assists with maintaining your oral health and will ensure your teeth, mouth and gums are all looked after in the same way you care for other aspects of your health.
Visit us for crowns and bridges as well as dental implant surgery
One of the most popular treatment options at the moment is dental implants thanks to the variety of benefits they hold and the positive effects they have on your everyday life. If you find yourself battling to chew certain foods or feel anxious about the prospect of dining out due to having loose dentures, dental implants may be suited to you.
They can replace loose dentures as well as missing or loose teeth. Not only do they function in the same way as regular teeth, but they can be colour-matched to look like them as well.
If you find yourself contemplating the idea of having dental implant surgery, we will gladly have a consultation with you so we can assess whether implants are a viable solution for you.