At Plowman & Partners dental surgery, we know how important your smile is to you.
In the modern world, we are bombarded with images of the Hollywood elite with their perfectly straight, white smiles; if you are not blessed with a similar smile naturally, it can make you feel less confident.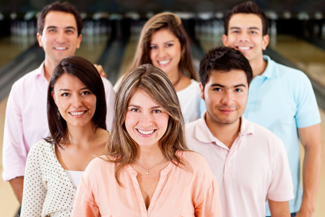 Luckily, due to an increased demand, many dental surgeries are now able to bring the glamour of Hollywood to you and can offer you many cosmetic options when it comes to your teeth.
At Plowman & Partners, our dentist in Marylebone is proud to be able to provide our patients with a range of different cosmetic options, to leave them with the gorgeous smile they deserve.
Our team of dentists in Marylebone have listed our most popular cosmetic procedures, to help you decide which treatment may be best suited to your individual needs.
Dental implants
Perfect for restorative dental work, if you have a few teeth or many teeth missing, implants are a suitable alternative to dentures.
Fitted to your jaw by our dentist in Marylebone, implants provide an immovable way to fill gaps in your smile, while also restoring functionality to your mouth.
Porcelain veneers
Do you need whiter teeth for an upcoming wedding? Do you have a minor gap in your smile?
Porcelain veneers offer a quick way to whiten your teeth and can be adapted to cover any minor gaps, cracks or chips in your smile. Similar to an acrylic nail, veneers are fitted over the front of your teeth, providing you with an instant boost to your smile in a timely manner.
White fillings
Once considered somewhat of an eyesore by many, at Plowman & Partners, we are able to offer our patients a combination of restorative and cosmetic treatment with our white, composite fillings.
Eliminating the appearance of the filling, our team will also shape the composite, to restore a more natural look to your teeth, regardless of the tooth's position in your mouth.
Porcelain crowns
When you need a bit more than a filling and need a bit more restoration, our team are able to provide you with a porcelain crown, to restore your teeth and give a more natural look.
If you want something a bit more extravagant, our team are also happy to fit you with a gold crown.
Fitted bridges
Our team at Plowman and Partners provide a full range of bridgework, which may include the use of dental implants.
Alternatively, if you do not want to have dental implants fitted, we are able to offer you a fitted bridge, which secures a partial denture in place by anchoring the prosthesis onto neighbouring teeth. However, this will require these teeth to be prepared and fitted with crowns to ensure that the bridge stays firmly in place.
Whether you are looking for dental implants or just want your teeth whitened, Plowman and Partners can help!